When I heard about the tragedy last Friday, it took me the day to collect my initial thoughts into a blog post. You can read that here.
And now a week has passed and I am at a loss for words. We have been inundated with information and images from the media. The unbearable succession of funerals have begun. Various threats and lock downs have occurred, some even at schools minutes away from me. A week has passed and my heart is still broken.
I spent the weekend staring at our Christmas tree in the living room; the twinkling lights that Sophia loves to stare at, the purposefully placed ornaments that Isabella couldn't wait to decorate with, but my eyes always fell to the presents below. And I would suddenly become overwhelmed with sadness, and grief, and even guilt, thinking about the presents under the trees in Connecticut that won't be unwrapped next Tuesday. My heart would leap to my throat thinking about the siblings of the children lost. How can we possibly continue with Christmas in the midst of this tragedy?
"The Lord is close to the brokenhearted and saves those who are crushed in spirit." Psalm 34:18
And then at church on Sunday, as we prayed for the families in CT, I realized that I have it backwards. I should be celebrating this season more than ever; it is because of Christmas I have hope for those families, and the lives lost. I have hope for my own family, and for my babies to know the true precious gift of Christmas.
"In the hope of eternal life, which God, who does not lie, promised before the beginning of time." Titus 1:2
If you find yourself searching for understanding, I urge you to think twice about the debates over gun control, the demands for school safety, and the discussions over mental health care because you will not find the peace you are seeking. That kind of peace, the peace you need to be able to send your kids to school, that peace was born on Christmas day.
"And the angel said to them, "Fear not, for behold, I bring you good news of a great joy that will be for all the people." Luke 2:10
It is in that spirit that I baked these Christmas cookies as a tribute for Sandy Hook. (I mean it doesn't get any more Christmas-y than chocolate and mint does it?) I originally wanted to add chocolate chips in too, but I thought quadruple chocolate sounded a bit ridiculous? Ha-ha. Feel free to toss some in if you like ridiculous chocolate.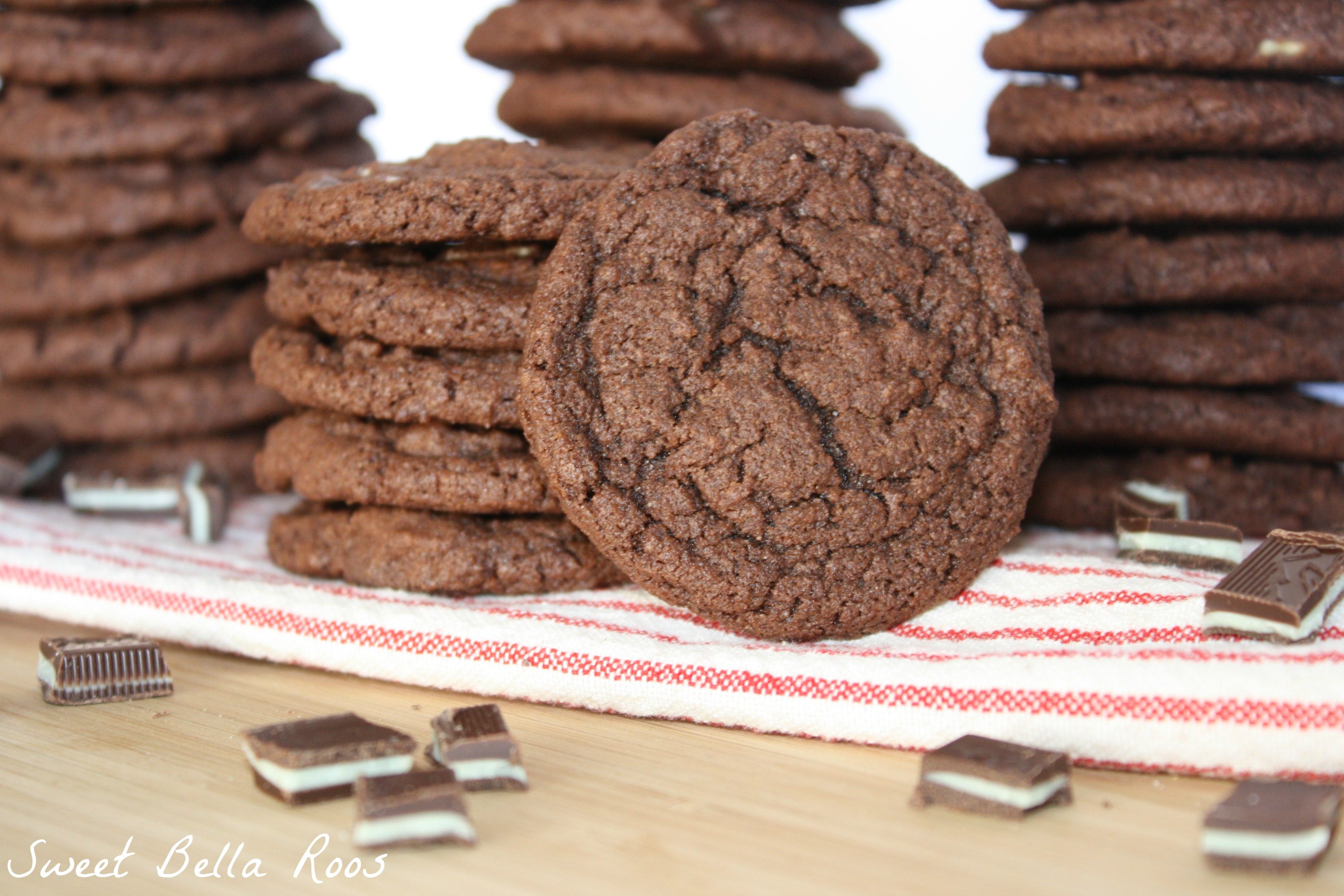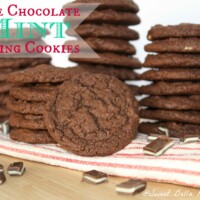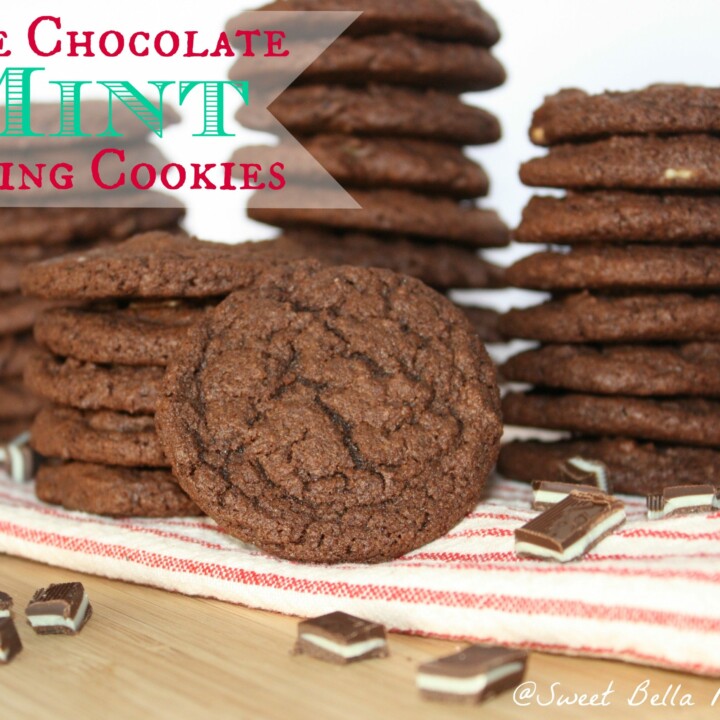 Ingredients
1 1/4

cup

butter

2

cups

sugar

2

eggs

1

tsp

vanilla

2

cups

flour

1

package

chocolate pudding mix

3/4

cup

cocoa

1

tsp

baking soda

1/2

tsp

salt

26

Andes mints

chopped
Instructions
Cream softened butter and sugar; blend in eggs and vanilla.

Combine dry ingredients in a separate bowl and then add to the wet mixture.

Mix in the mints.

Drop by spoonful onto ungreased or silicone lined baking sheet.

Bake at 350 degrees for 9 minutes. Do not overbake, the cookies will look soft, allow to continue cooking on the baking sheet for 1-2 minutes.

Remove to cooling rack.
Notes
It wasn't until I went to write down the recipe that I realized I used 26 mints. Seems like the perfect amount to me considering the cause.
Nutrition
Calories:
219
kcal
|
Carbohydrates:
30
g
|
Protein:
2
g
|
Fat:
10
g
|
Saturated Fat:
6
g
|
Cholesterol:
39
mg
|
Sodium:
249
mg
|
Potassium:
69
mg
|
Fiber:
1
g
|
Sugar:
20
g
|
Vitamin A:
315
IU
|
Calcium:
10
mg
|
Iron:
1
mg