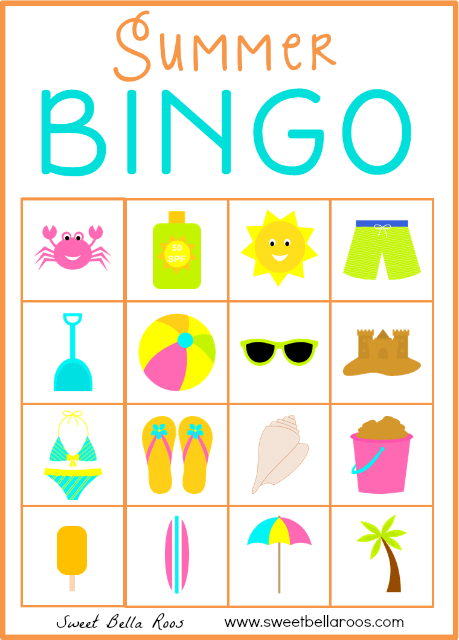 I knew when school let out, it was going to make for a long summer. Bella Roos LOVES school, and I love routine. 🙂
It wasn't even the second day of summer before I heard "What are we going to do today!?" a million times. She usually has a game set up by breakfast- which doesn't go over so well with little sister. We've tried to stay busy and have fun, but man, I'm already running out of ideas!
I've signed her up for a few camps in July and she attends an art class every Monday. We are lucky to have several pools available to us in our community- and since Sophia has started to come around on the whole water idea- we will be hitting those up soon for sure!
I created this summer bingo free printable- it's fun and bright, and perfect for summertime. There are 10 different cards in the set. (You can print off an extra card and cut out the squares to make it easier to call them out if you like.)
Be sure to follow my Kids Activities Board on Pinterest for more great ideas:


What are you doing to not lose your mind stay busy this summer? I would love to hear your ideas!