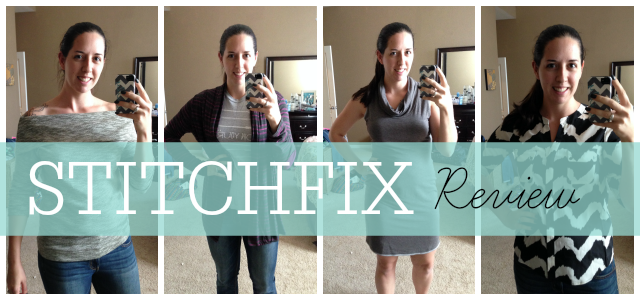 Have you heard of Stitch Fix? It's basically like having your own personal stylist once a month (or as often as you like). They send you a box of five items with a style card on how to wear each piece. Keep what you want, send back what you don't (in a pre-paid envelope)- all with no commitment to buy. You pay a $20 styling fee that goes toward anything you decide to keep, and if you keep everything you get a 25% discount.

So far my fixes have been:
Stitch Fix #1 – sent it all back
Stitch Fix #2 – sent it all back
Stitch Fix #3 – kept a brown tote
Stitch Fix #4 – kept a black dress
Stitch Fix #5 – read more here
Stitch Fix #6 – kept everything
Stitch Fix #7 – kept a pair of jeans
I was anxious to receive this fix after my last one, and I'm happy to report it was much improved.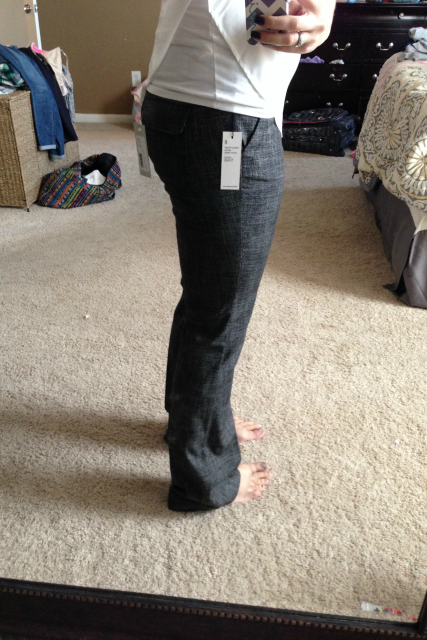 Ecru Christen Bootcut Trouser ($138) These pants were nice, and I don't currently have any like them. I loved the fit- a little bit wide leg, nice bootcut. In the end, I just couldn't justify the price. I felt like I could get something almost identical from NY&Co for a quarter the price.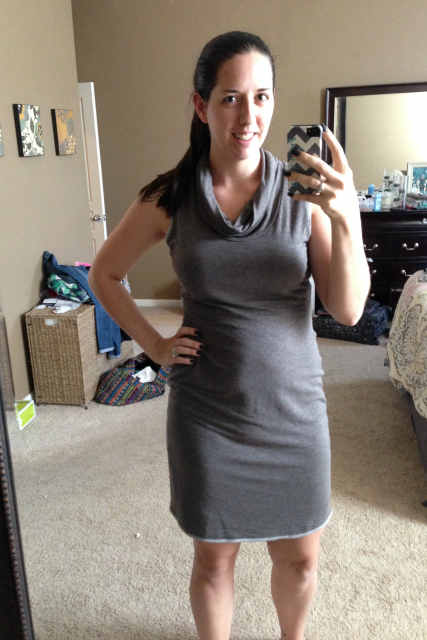 Market and Spruce Cybele Sleeveless Cowl Neck Knit Sheath Dress ($68) I wasn't a fan of this dress. It would be super cute with ankle boots and cardigan. I just didn't love the way it hugged my body. I feel like I could have pulled it off on a good day, but after lunch I would probably look 4 months pregnant. 🙂 It was super soft and comfy though!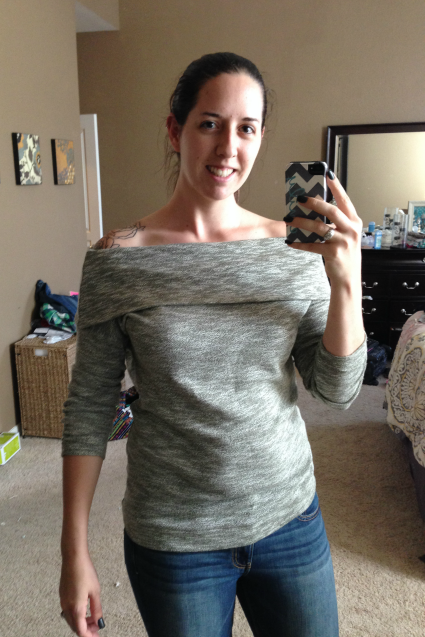 Market and Spruce Taber Foldover 3/4 Sleeve Sweater ($64) I'm not even really sure I was wearing this correctly, because it doesn't look like the style card they sent me. My bloggy BFF tried really hard to talk me into this sweater, but in the end it just wasn't practical. I didn't love the way it hugged my body (in all the wrong ways) and if I raised my arms the neckline got all wonky. I did love that it showed off my shoulders though.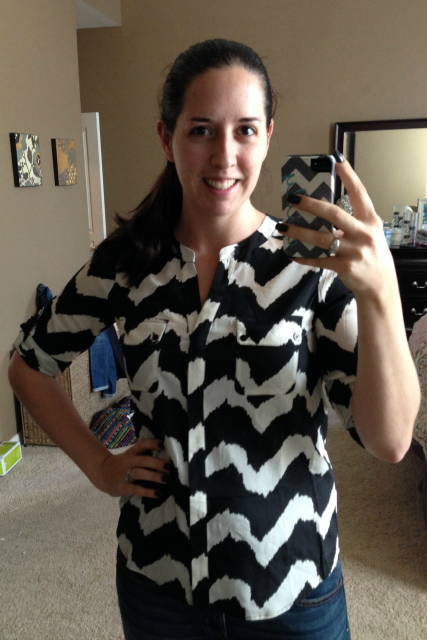 Collective Concepts Boregard Wavy Chevron Front Pocket Blouse ($68) This shirt was cute. Love the black and white, love the scoop bottom, love the rolled sleeves. When looking at my closet though I'm pretty full up on b&w and chevron though. Not a keeper.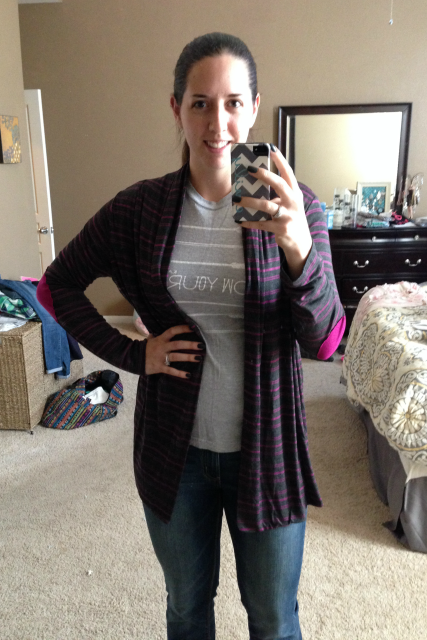 Honey Punch Layla Twin Stripe & Elbow Patch Cardigan ($48) This cardigan was really comfy. Loved the cute elbow patches and it was a great length and weight. I really, really wish it was a different color, but I decided to keep it anyway.
The total for this fix was $386 – $20 styling fee/25% discount= $274.50 if I kept everything. I feel like it was closer to my style, and I'm happy they sent me new pieces different from what I've received in the past.
Have you tried Stitch Fix? Anything you would have kept that I sent back?
If you're interested in signing up, use my Stitch Fix link here. I get a small referral credit when you get your first fix.