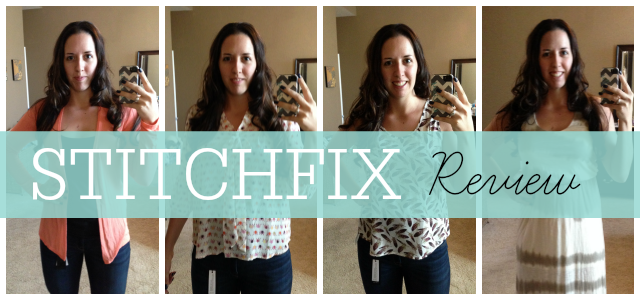 Have you heard of Stitch Fix? It's basically like having your own personal stylist once a month (or as often as you like). They send you a box of five items with a style card on how to wear each piece. Keep what you want, send back what you don't (in a pre-paid envelope)- all with no commitment to buy. You pay a $20 styling fee that goes toward anything you decide to keep, and if you keep everything you get a 25% discount.

So far my fixes have been:
Stitch Fix #1 – sent it all back
Stitch Fix #2 – sent it all back
Stitch Fix #3 – kept a brown tote
Stitch Fix #4 – kept a black dress
Stitch Fix #5 – read more here
Stitch Fix #6 – kept everything
Well, I won't keep you in suspense… this was probably the worst fix I've received. Not only was it not my style, but I don't feel like they listened to me either. Each month you get a comment box to let you stylist know if you are looking for anything in particular. I knew James and I were going to be heading to a country concert for our anniversary, and I had these fab new cowboy boots from Country Outfitters that I wanted to wear, so I asked for a dress to wear with them. They sent me this maxi:
Renee C Katelynn Tie-Dye Maxi Dress ($44) This dress was terrible. It was too short and ill-fitting. The pattern is awful too, it looks like a grey dress that got in a fight with a bottle of bleach… and lost, tragically. I asked for a dress to wear with boots, my stylist suggested I "tie the bottom in a knot". I'm just not the type that can pull that off I guess. And? They sent me a maxi last month, that I kept. Definite no.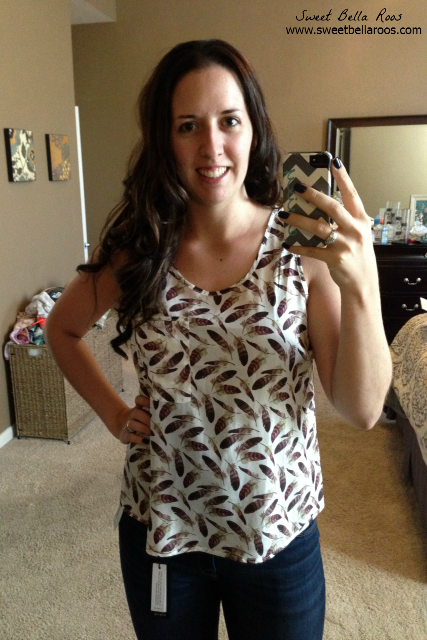 Pink Martini Ashby Feather Print Pocket-Front Tank ($28) This top was even worse than the dress. At first I thought they were bugs, haha seriously. Then after second glance, I thought they were leaves. Up close, they are actually feathers. I did like the lower price point, but it was paper thin and weird silky polyester material. Bad, bad, bad.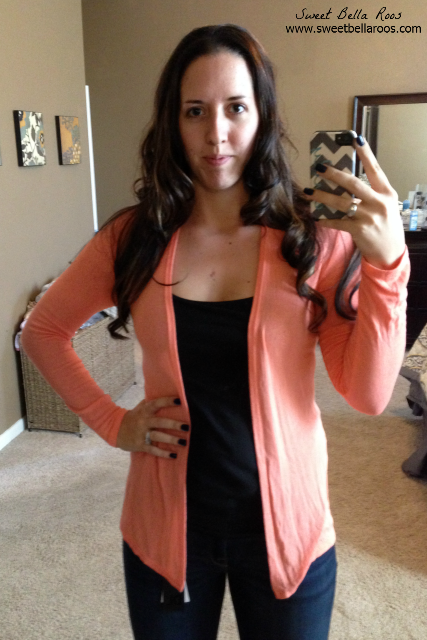 41Hawthorn Abrianna Lightweight Knit Cardigan ($28) I've almost been kicking myself for not keeping this sweater. It was super lightweight, but also super thin so I was worried about it snagging easily. Plus, in Texas, there's not really a lot of time for "light" sweaters. It's either ridiculously hot, or really cold; we have like one week of nice Fall weather haha. It was a pretty coral color, looked slimming on me, and was a steal for the price.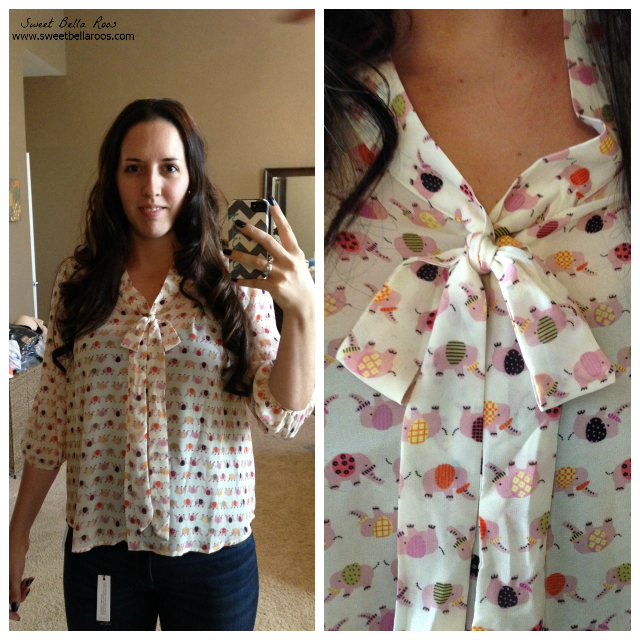 Under Skies Elli Elephant Print Neck-Tie Blouse ($48) This top was pretty terrible as well. The arms were tight at the elbow, it was a little shorter than I like, and felt boxy through the waist. The print, and the neck-tie, reminded me of a nursery curtain. How adorable would that be in a nursery? And!- they sent me an elephant print blouse last month, that I kept. Going back.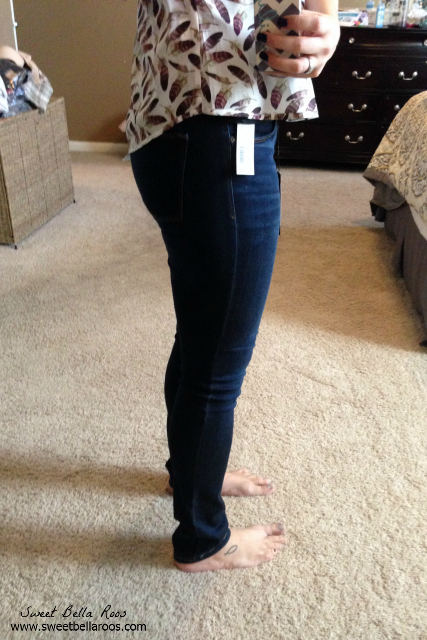 DL1961 Senuri Straight Leg Jean ($168) These jeans were a definite investment piece. I don't mind spending money on quality denim. They fit me perfectly and felt amazing, seriously so comfortable on. I struggle to find pants long enough, so I couldn't bring myself to send these back. Keep!
The total for this fix was $316.00 – $20 styling fee/25% discount= $222.00 if I kept everything. All in all, I was disappointed in the dress they sent me and that they sent me two pieces almost identical to items I received in my previous month's fix. I'm hopeful for my next fix! 🙂
Have you tried Stitch Fix? Anything you would have kept that I sent back?
If you're interested in signing up, use my Stitch Fix link here. I get a small referral credit when you get your first fix.