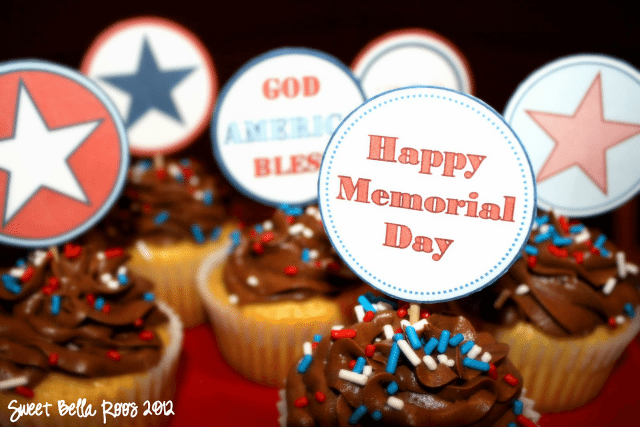 Am I the only one who feels like the holidays always manage to sneak up out of no where? I mean, it's not like they happen the same time year after year or anything. I've started a 'Holidays' board on Pinterest to help me plan ideas; but even with the best intentions, I always run short on time.
So here I am Memorial Day weekend with zero time to make cute treats. Determined to not go down without a fight, I have created these festive little red, white, and blue toppers to dress up my cupcakes. The best part? I've made a printable to share with you.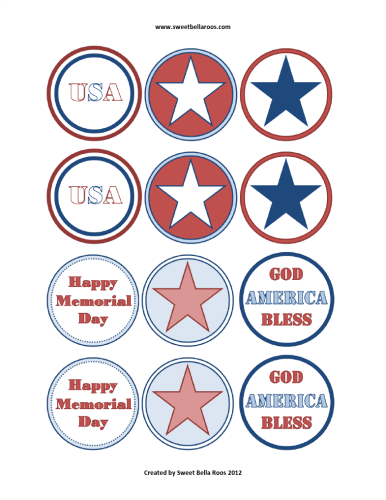 If you have a handy dandy 2″ punch you can easily crop these out. I have included two sets of each topper so you may make them double sided if you choose. I recommend printing these out on card stock, and remember to go easy on the glue when attaching them to the toothpick.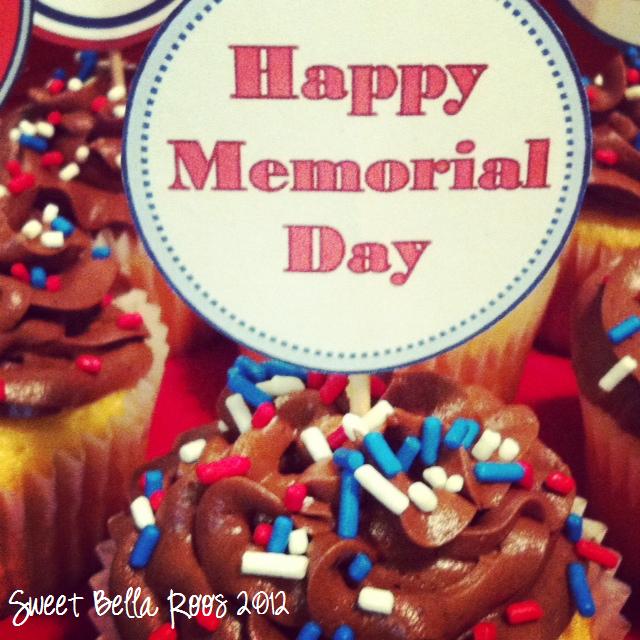 Have a cute Memorial Day treat or craft? Link it up in a comment below so I can pin it and have my inspiration ready for next year! Enjoy your holiday weekend celebrating our heroes!
p.s. you can get the recipe for my favorite chocolate buttercream here!