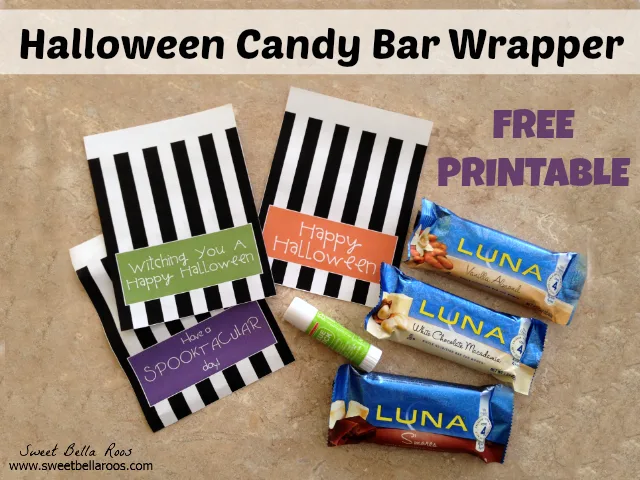 Last night I sat down ready to get some serious blog work done- scheduling posts, editing pics, perusing Pinterest… and you know what happeend? These Halloween Candy Bar Wrapper free printables… and nothing else. Didn't schedule a single thing.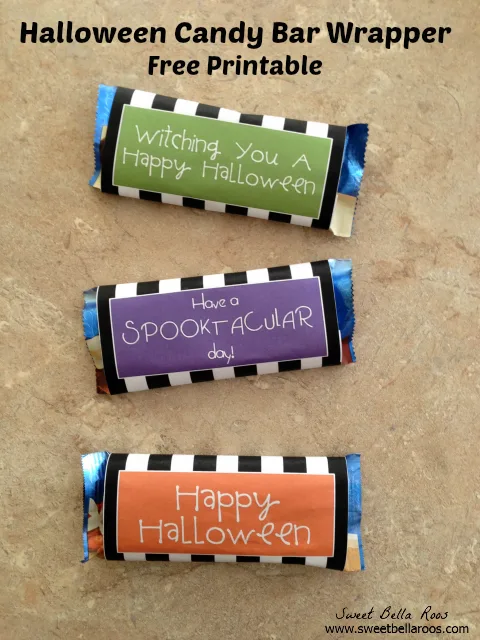 But sooooooo cute right? I wanted to give BellaRoo's teacher a little treat next week, she is trying to be good and limit sweets (per her "get to know me" questionnaire) so I picked up a few Luna bars instead of candy bars. I've never tried one but they sound amazing- Vanilla Almond, S'mores, White Chocolate Macadamia. I whipped up these Halloween candy bar wrappers to make them a little more festive.
These would also be cute neighbor gifts or treats for your kid's friends. Or maybe you are the awesome house that hands out full size candy bars on Halloween?
What candy are you most looking forward to indulging in on Halloween? Isabella knows to save me any and all Twix and York Peppermint Patties!
Looking for some last minute Halloween treat ideas?