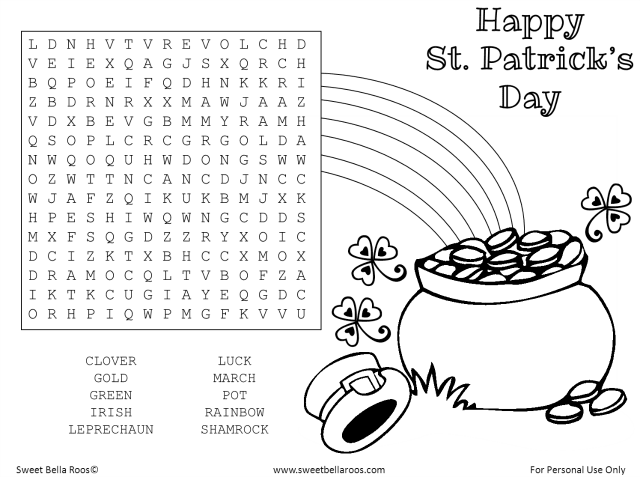 Have you noticed that I love to make word searches? Especially ones like this that double as a coloring page. Keeps them busy twice as long, err I mean, it's twice the fun 🙂 ha-ha. I'm going to be sad when Bella Roo out grows these, but then again, even I still love a good word search. We have a word search app on my Kindle Fire that is great for little hands.
With all the house buying and tonsil removing we've been doing lately, I haven't baked anything green! Thankfully we are all moved, and Bella Roo is recovering surprisingly well! Maybe I will get some goodies baked this weekend. Easter is so early this year, it's really throwing me off. I don't even have the girls dresses yet. I would love to find matching or similar dresses for them but with a six year age gap (not to mention Bella wearing a size 7/8) it's really difficult!!
Any online shops that you love for little girls clothes?