We usually keep things pretty low key for Father's Day. James works so hard that he usually just requests to have a low-key day just hanging out around the house with the family. We always try to take my Dad to one of his favorite restaurants (usually Mexican food) for a nice meal all together.
Occasionally we get the whole family together for a cookout or at least for cupcakes- so I made these cute little Father's Day cupcake toppers and Father's Day "coupons".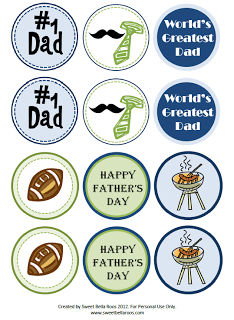 Download the above here
How much do you love the cute little mustache?
And also these fun "Father's Day Coupons":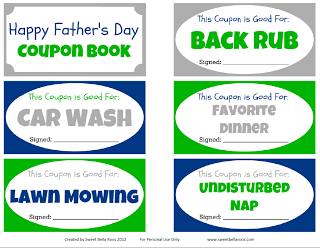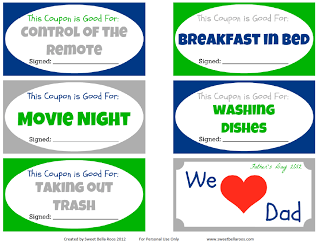 Download the above here
Just print these out and staple them together like a book. Or you can punch a hole in a corner and tie them together with some cute, coordinating ribbon.
I will have to edit these in order to give them to my husband. He would rather have his back scratched over a back rub any day. And call me old fashioned, or lazy, but I think taking out the trash and mowing the lawn are a man's job… so I might just swap those out for two more back scratch coupons ha-ha 🙂 shhh don't tell.