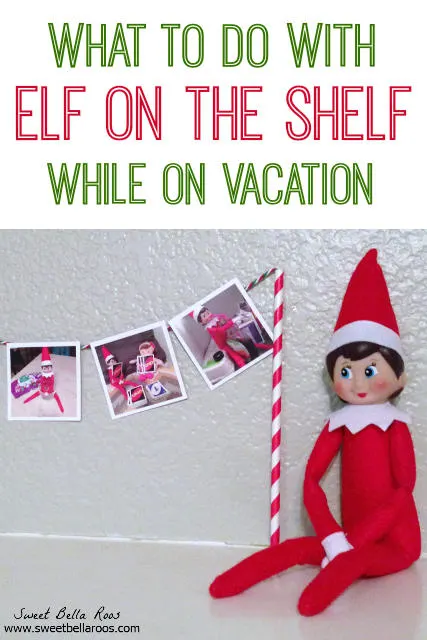 I mentioned yesterday that we just returned from a week long vacation to Florida. The night before we left for our trip, our Elf on the Shelf, Charlotte, made her grand entrance. (I wanted to name her Penelope, but as we are currently reading Charlotte's Web, you can see that I lost that battle.) She showed up at the top of our (undecorated) Christmas tree the morning we were to leave. When we left, I made sure I was the last one to leave the house and I wrapped the tree in toilet paper and sat Charlotte on the table beside it holding an empty roll so she would be ready to go when we got back.
The night before Charlotte made her debut, I took pictures of her in a different place in the house for every morning that we would be away on our vacation. I took one of her making a "snow angel" out of powdered sugar, watching TV while holding the remote, eating a bowl of Christmas M&M's, playing UNO with a dolly, and drinking maple syrup from a straw.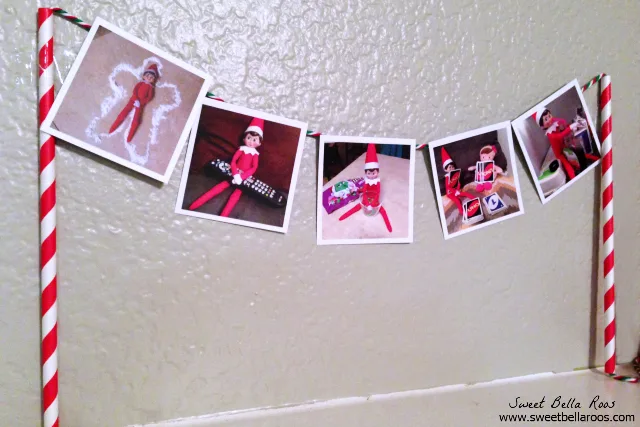 During our roughly 1200 mile trip, I used Social Print Studio to have my pictures printed. I've used Printstagram in the past to make a really awesome collage with my Instagram photos, but this time I needed to print tiny photos… as in Elf sized. You can print a set of 48 mini square 2×2 pictures for $15. There's an app for your iPhone which makes it even easier to order your prints. Fixed price $6 shipping no matter how many prints you order, and most deliveries arrive in less than 7 days. My prints were ready and waiting for me when we got home.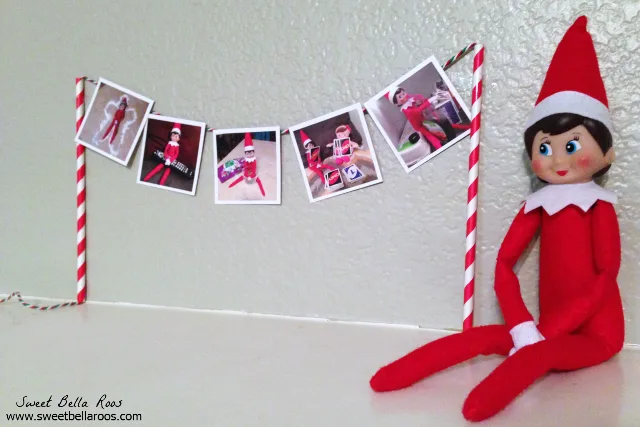 I used some festive twine and paper straws to create a little display on the mantel. Isabella loved seeing what Charlotte was up to while we were away and thought it was so funny that she continued to "move" while we were gone. I didn't Instagram these pics prior to doing this because I didn't want Bella to accidentally see it, but with the Social Print app you can upload from Instagram or your phone, so just be sure to take the photos in "square" mode. I'm sure you can print & cut them yourself, but seriously it was so easy this way, and they are so well made. I printed off 40 of my Instagram favorites to complete the order, and plan on wrapping them from Santa; this way I wouldn't have to worry about Bella seeing me with them. I made a big deal to mention that I thought the "mini pictures" were so cute so she will think that Charlotte told Santa I wanted some.
What do you with your Elf when you go on vacation? Does he or she stay in the same spot?