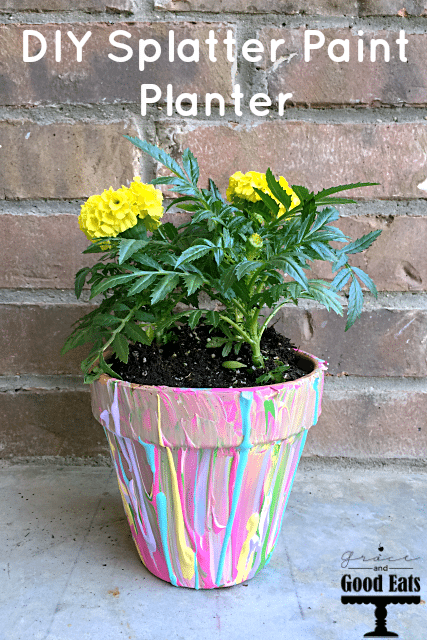 My Mom was always a "That's Okay" Mom and didn't stress about us making messes in the spirit of creativity; maybe because she herself was always so crafty and loved to paint. I like to consider myself crafty, but I've come to realize I'm less okay when it comes to messes. Bless my kid's teachers because if it weren't for them my kids probably wouldn't get to experience glitter, Play-Doh, and paint near as much as they do.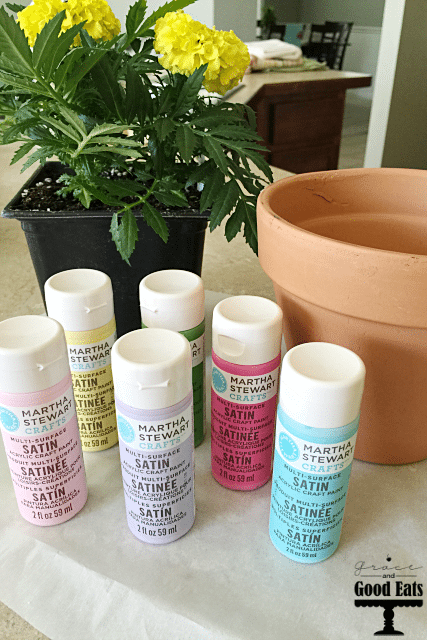 I've been beyond impressed with Sophia's pre-school this past year. She comes home with a folder FULL of handmade crafts, mostly all covered in glue and glitter and finger paint, and always adorable. The only thing that stresses me out more than the idea of my kids wielding glue sticks and glitter jars is the idea of fifteen kids doing the same. So it only made sense to make something ridiculously messy (and fun) for an end of the year teacher gift. (Also would be perfect for a Mother's Day gift for mom or grandma!)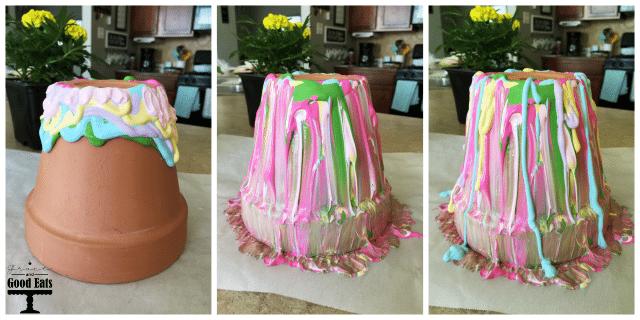 Another thing I loved about this project is there was zero expectation of perfection. The kids were able to have full reign about how they wanted to decorate their planters. We used small terra cotta pots from the garden section and a few bottles of Martha Stewart multi-surface craft paint that I had on hand. I gave each pot a quick wipe down with a paper towel and set them upside down on a piece of wax paper. (You may want to cover the hole with painters tape if you think that may be an issue for your little artist.) Squeeze the paint around the edge of the pot, you want to create an overflow, but I learned as we went on that less is more. Use a variety of colors, without allowing any to dry between, and let the paint run down the sides. (Note: We didn't want the pot to show through the paint, so I made a "base" first by brushing on a few strokes of color before adding on the "drips". This is totally optional.)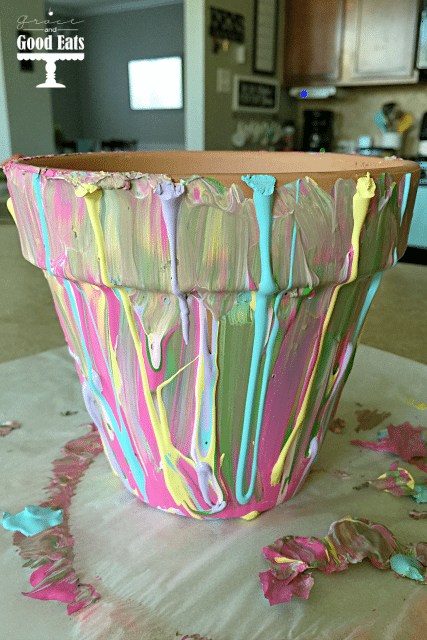 I love how the end result turned out. Perfect for Spring and look so cute on the porch or in a garden.