Alexa Skill Blueprints are easy to create and fun for the whole family. We use our Echo for everything from setting our thermostat and robot vacuum, to quizzing with flashcards, and spontaneous pre-bedtime dance parties. This post was sponsored by Amazon as part of an Influencer Activation for Influence Central and all opinions expressed in my post are my own.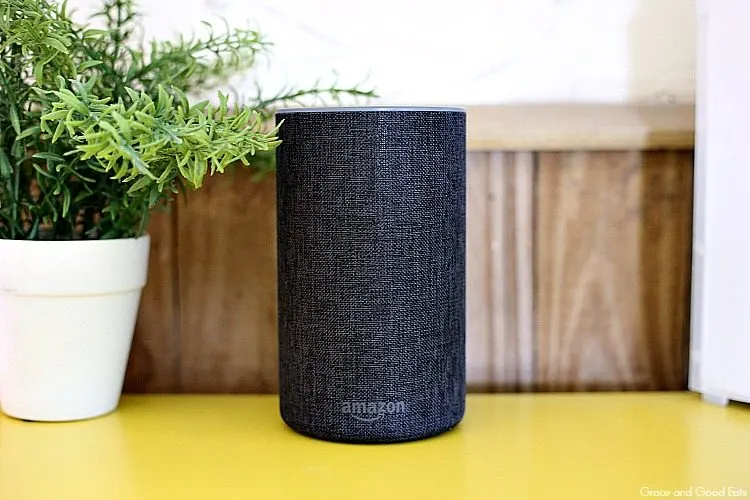 When we moved to the country, we traded in our kids' electronics for fresh air and green grass. We didn't even transfer our cable package to the new house. The adjustment was rough at first but I have no regrets. Now that we have found our rhythm, we're adding electronics back in appropriately and in moderation, starting with our new Amazon Echo.
With the Amazon Echo we can play music, make calls, send and receive messages, read the news, check sport scores, control smart home devices, and so much more. I only want to add back in electronics that help simplify and manage my home better or add to my life in a positive way- and the Echo does just that. I can ask Alexa to set alarms and timers, check traffic, calendars, to-do or shopping lists, and more.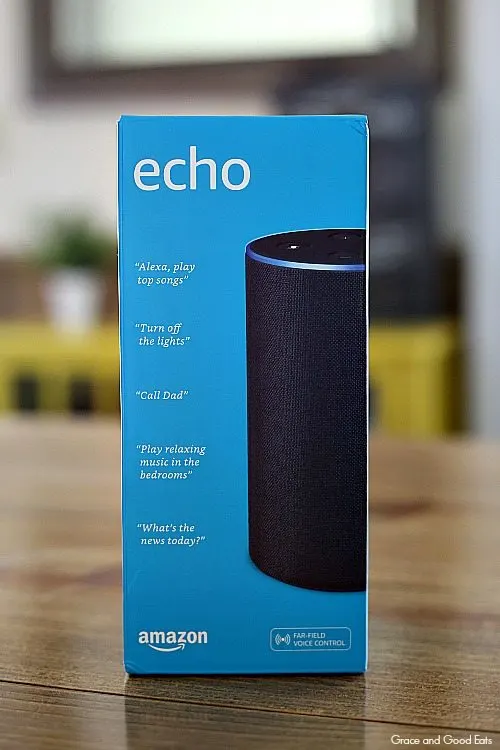 I also love that Alexa is always adding new features and skills. In fact, with Skill Blueprints, you can now make your own skills and truly personalize Alexa for your home and family. In addition to the skills already available in the skill store – I can create my own skills in minutes with no coding required!
What is a Blueprint?
Alexa Skill Blueprints allow you to make your own Alexa skill for personal use on your Alexa-enabled devices. With over 20 templates in six categories, you can create personalized flash cards, make your own family game, build household chore charts, and much more.
How do I create a Blueprint?
To hear a sample Blueprint, just ask, "Alexa, let's try a Blueprint." To create your own, visit blueprints.amazon.com to get started. There is no limit to the number of skills you can create, and new Skill Blueprints will be added often.
The first Blueprint I created was a set of flashcards to help Isabella study for her states and capitals quiz. Setting this up was super easy because "Flashcards" is a suggestion in the "Learning and Knowledge" section of the Alexa Blueprints homepage (blueprints.amazon.com). From there I was able to set my topic, fill in the terms, definitions, and hints, manage how Alexa runs the quiz, and pick a name for the skill.
This skill was so helpful! She could sit at the kitchen table while I cooked dinner and practice without needing me to read them off to her. Isabella could even choose from two different modes: "review mode" (to hear terms and definitions) or "test mode" (where Alexa reads the term, and Isabella says the definition).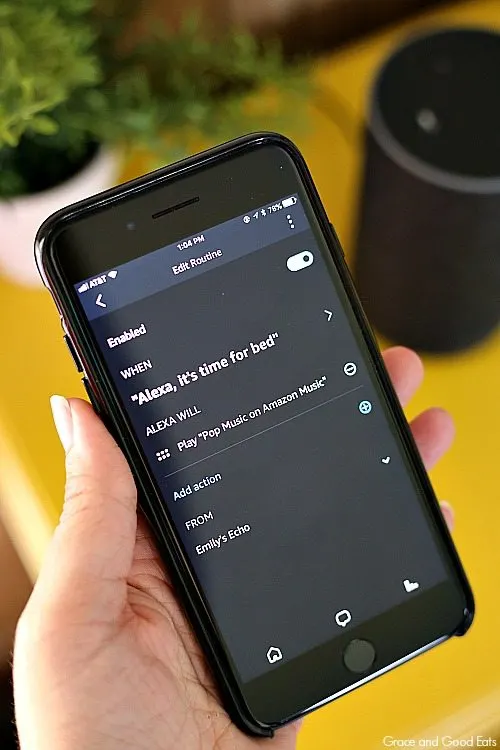 Another helpful Alexa feature I setup was "Routines." Now when I say "Alexa, it's time for bed," Amazon Music will begin to play. It's a fun way to alert the kids it's time to stop what they're doing and get ready to brush their teeth. We're big on using dance parties to redirect if we see that the kids are struggling to get along or whining when it's time to switch gears.
There really is something for everyone in the family with Alexa Skill Blueprints. James setup the Echo to work with our thermostat and robot vacuum. Sophia loves to play rock, paper, scissors, and Ian loves to ask Alexa to play music. He also tried to ask her for coffee and hash browns (one of our favorite breakfast orders). He might be on to something there.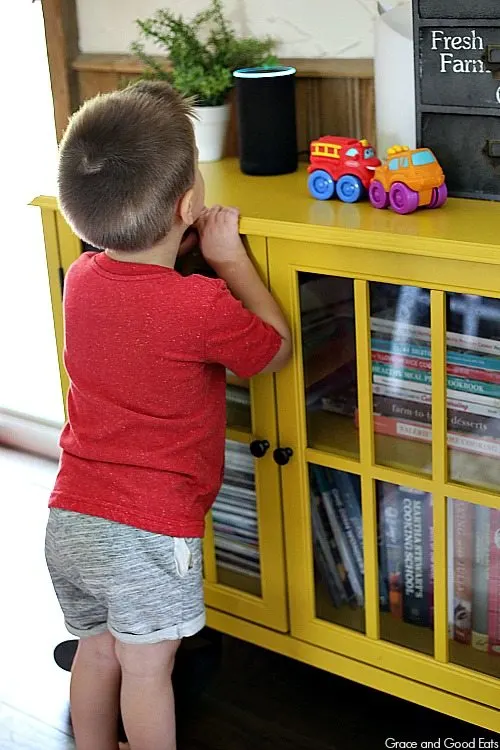 Here's a quick one minute video of Isabella demonstrating her favorite features:
Do you have an Echo? In what ways are you incorporating Alexa Skill Blueprints to use technology for good in your home?