In need of new popcorn ideas? Here are 35 homemade popcorn recipes for you to snack on!
This list of Sweet and Savory Popcorn Recipes includes a little of everything from Twix Caramel Popcorn to Sriracha Ranch Popcorn. Check out these popcorn flavor ideas below for your next movie night!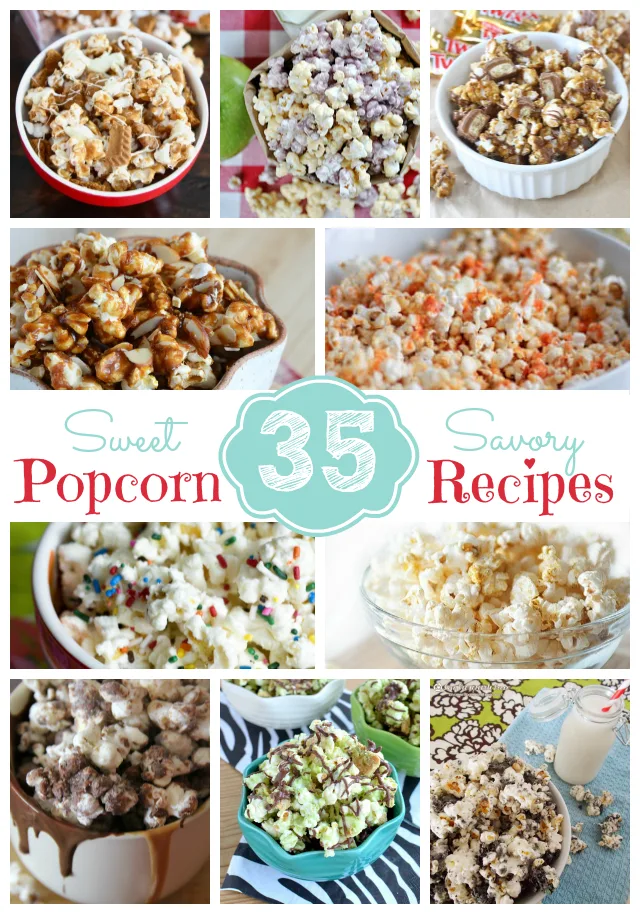 Popcorn is a universal favorite when it comes to snack time at our house. Isabella received an air popper popcorn maker for Christmas and we've been making our own popcorn at home ever since.
James likes his popcorn with extra salt — I used to joke when I was pregnant (and trying to watch my sodium) that I would get contact swelling just sitting next to him while he was eating his salty popcorn. The girls and I also like caramel corn and sweet popcorn varieties. (Funfetti? Yes, please!)
Check out these Sweet and Savory Popcorn Ideas below for your next movie night or snack craving: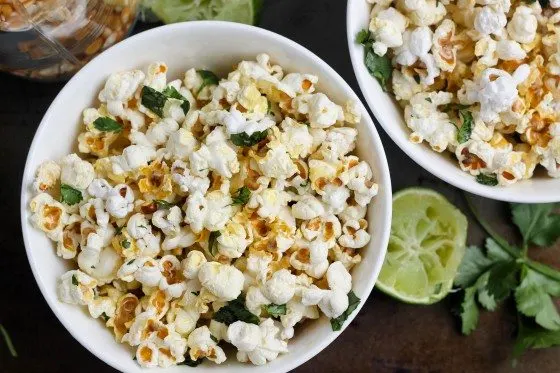 Savory Popcorn Recipes
I know buttery popcorn with a sprinkle of salt is the classic savory popcorn flavor, but you can do so much more with this easy snack! Popcorn is ultra crunchy but almost flavorless, making it the perfect base for shredded cheeses, herbs and spices, citrus zest, and more!
Here are some savory popcorn recipes to get you started: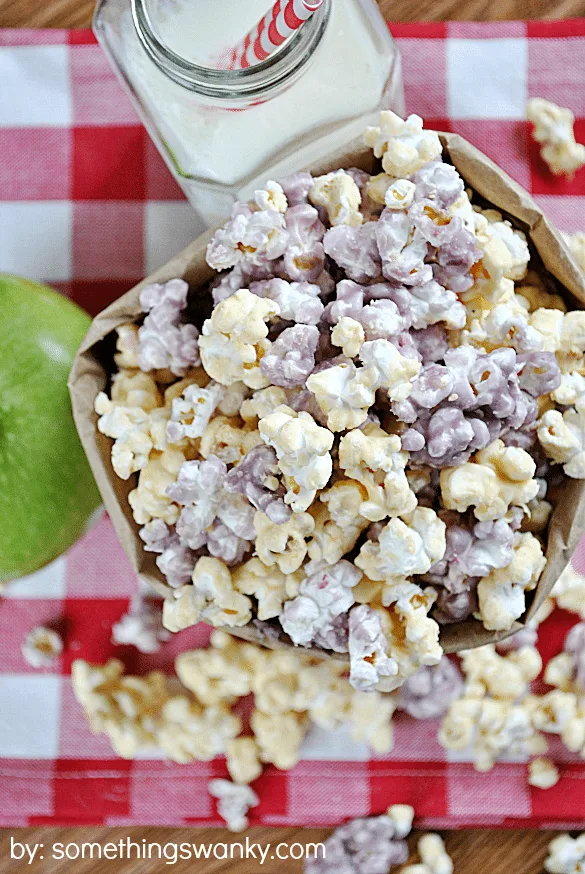 Sweet Popcorn Recipes
There's something so addicting about sweet popcorn topped with flaky sea salt. The following recipes can be viewed as popcorn desserts, or as indulgent after-school snacks. Who knew you could do so much with plain popcorn?!