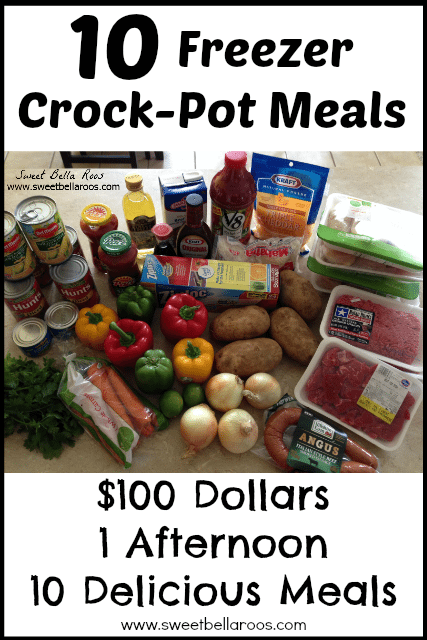 About a month ago I decided to really start getting serious about what I was eating. I've been working twice a week with a trainer and running regularly, but we all know by now that you can't out run a bad diet.
One of my girl friends and I had just started attending a workout boot camp together, and we were discussing our desires to change the way we eat. We both decided that a big problem we had was preparing ahead. It felt like every day dinner time would roll around and I would stare in to the pantry trying to decide what to make. Later that night she sent me a pin for some make ahead meal ideas, and we decided to come up with this list of 10 Freezer Crock-Pot Meals!
Honey Sesame Chicken
Cilantro Lime Chicken
Chicken Fajitas
Southwest Flank Steak
I do all of my grocery shopping at Kroger and was able to get everything I needed for right at $100. She shops at Target and Sprouts, and spent a little more. Keep that in mind when you look at the grocery list and map out which items you want to get where. We purchased all organic produce, meats, and most canned goods. You can save even more by shopping sales and buying bulk. Also, read over the recipes and make sure you have the spices and pantry staples on hand before heading out to the store.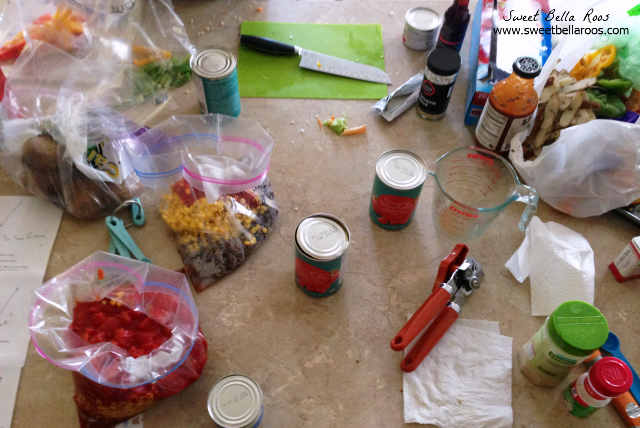 She and I spent one afternoon prepping all of the meals. We split it up to make it easier- she chopped veggies, while I trimmed the chicken breasts. She assembled the bags, while I browned the meat. In just a few hours we each had 10 meals ready to go. I definitely recommend doing this with a friend! (Remember to bring a large cooler to take all of your meals home!) Also: write on the bags with permanent maker before you get started and keep the trashcan nearby. It was a lot easier to clean as we went and reset between each bag.
We also found it a lot easier to do it in groups- raw chicken, raw beef, cooked beef. We used disposable gloves and got a new pair each time we switched between different meats.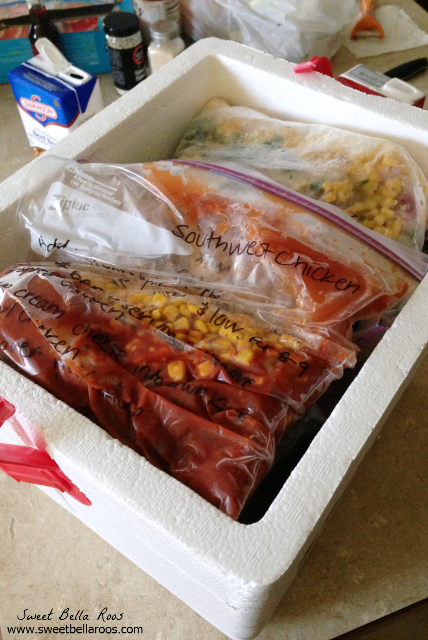 I'm super excited about the fact that I have TEN days worth of dinners sitting in my freezer RIGHT NOW.