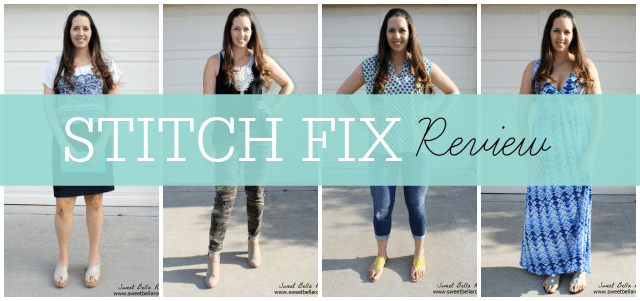 It's time for another round of awkward photos! You might remember Stitch Fix #5 I had my daughter help me take the photos. Well, yesterday I thought it would be a good idea to have my husband take them since he was home. Turns out I've had better ideas. He says it's because I "didn't give him any direction or instructions". And I'm all "our 7-year-old did better than you with the same instructions."
So, either way. Taking pictures of yourself is still super awkward and I don't have it down yet. I'm hoping maybe I will figure out a better system by my next fix. And then maybe I can look back at these and laugh like I do with my early food photography. Yikes 🙂
First- Have you heard of Stitch Fix? It's basically like having your own personal stylist once a month (or as often as you like). They send you a box of five items with a style card on how to wear each piece. Keep what you want, send back what you don't (in a pre-paid envelope)- all with no commitment to buy. You pay a $20 styling fee that goes toward anything you decide to keep.
So far my fixes have been:
Stitch Fix #1 – sent it all back
Stitch Fix #2 – sent it all back
Stitch Fix #3 – kept a brown tote
Stitch Fix #4 – kept a black dress
Stitch Fix #5 – Read More Here!
Now for Fix #6: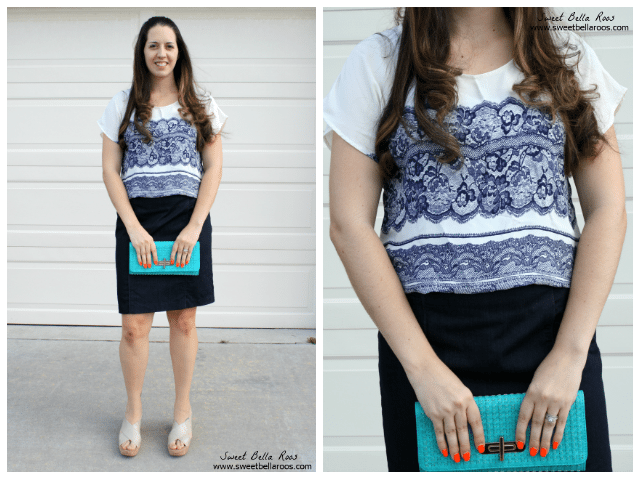 41Hawthrorn Milan Lace Print Back Pleat Top ($58) This shirt had an oversized feel and pretty lace detail. I paired with with a skirt as suggested on my style card. Would also be cute with skinnies and flats. Keep!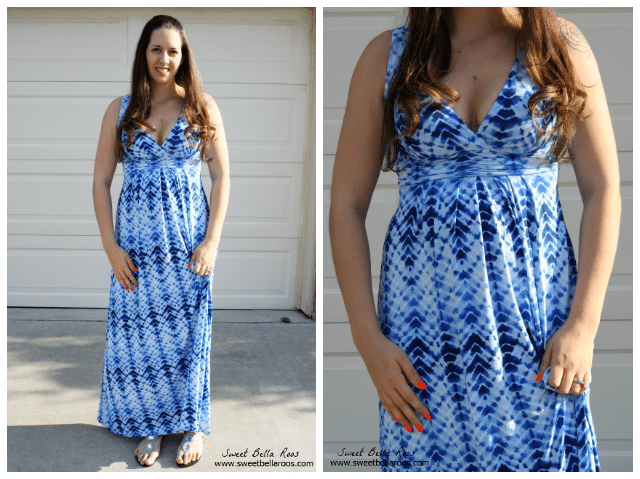 Tart Martine Tie-Dye Print Maxi Dress ($98) Not gonna lie, when I first saw this I thought "$98 for a maxi dress???" but then I tried it on and wanted to live in it. It's so slinky and smooth. It's a heavyweight fabric with a little bit of stretch and it's SO long! I usually shy away from maxi's, being so tall, I just always feel like they look weird on me. I love this dress though. Keep!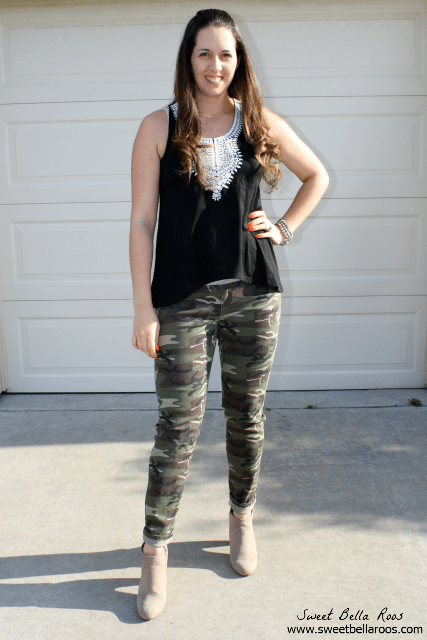 Le Sample Kahlo Embroidered Solid Tank ($38) Ok so this outfit haha… I've never considered myself a fashionista. I'm more of a jeans and flip flop kind of person… which is why I signed up for Stitch Fix in the first place, to break those habits! This outfit was way out of my comfort zone. I bought those camo pants months ago and now that I've lost 15 pounds, they barely fit me. I bought those ankle boots at Target last year for like $7 on clearance, also never worn. I saw on Pinterest you need to roll the cuff to show some ankle?? I don't like this top, the embroidery is cute, but I'm not a fan of anything hi-lo (shorter in the front, longer in the back… like a mullet). Also don't love that it's a racer-back; I'm not about to bust out a strapless bra for running around with two kids. If I'm going to have to wear a different bra, it better be a dang cute top!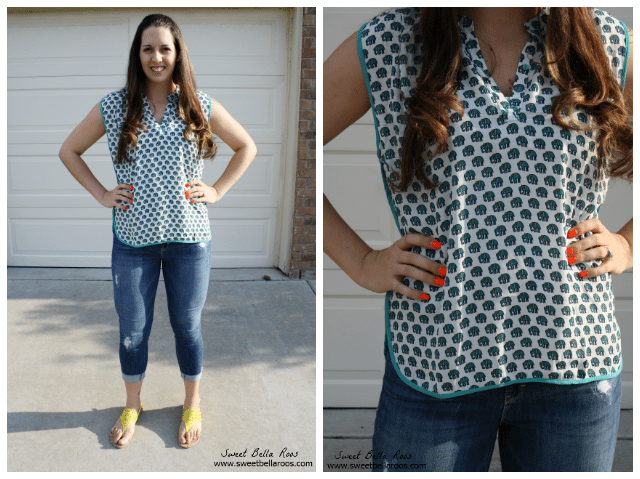 Fun2Fun Erika Elephant Print Sleeveless Henley Blouse ($28) I do love this top though. The little elephants- I die. I love the detail on the trim and that it's longer in the back. Also love the teal. Keep! Close up of the print: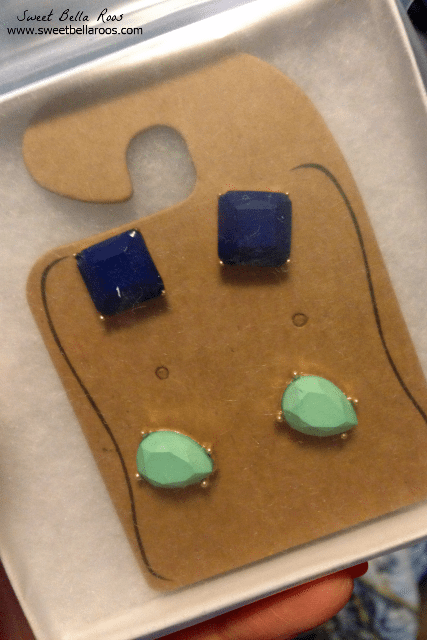 Bay to Baubles Westminster Colored Gem Stud Earrings ($28) I also kept these cute little earrings. I love that they matched so many of the pieces from my fix too.
This was the first time I kept my entire fix! While I didn't love the Kahlo tank, it would have actually cost me money to send it back since I wouldn't have gotten the 25% discount for keeping all five pieces. This fix was worth $250 – $20 styling fee – 25% discount, bringing it down to $172.50!
Have you tried Stitch Fix? Anything you would have sent back that I decided to keep?
If you're interested in signing up, use my Stitch Fix link here. I get a small referral credit when you get your first fix. You better hurry though, when I scheduled my next fix today, they are booked until October!