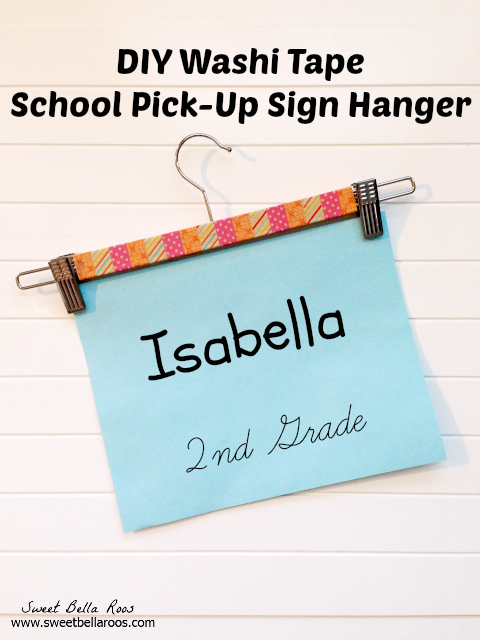 We've made it, friends. Tomorrow my kiddo goes back to school. I'm super excited, she's super excited, little sister is super excited… heck, I think even the poor cat is excited.
I ended the summer with one last quick DIY project- this super easy washi tape hanger for the carpool pick-up sign. Last year the sign just sat on my floorboard until 3pm when I would quickly fumble around to find it to flash to the carpool ladies.
I purchased this wooden hanger during my most recent trip to IKEA for $0.99. Can't beat that! I have two jars full of washi tape and I'm pretty sure this is the first time I've ever used any.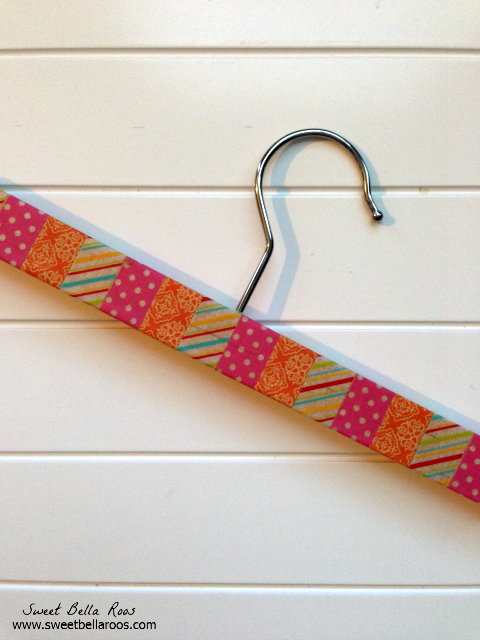 This tutorial is pretty self-explanatory: wrap the washi tape around the hanger. I figure if this thing has to hang in my car for the better part of the next year, why not glam it up?
Need more back to school ideas? Check out: