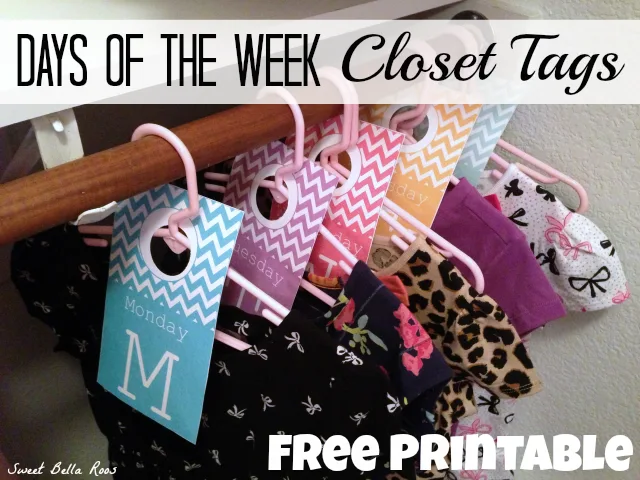 I can't count the number of mornings last year that we had mini-meltdowns before breakfast over what BellaRoo was going to wear to school that day. Even if I planned ahead and picked clothes out for her the night before, she wouldn't like my selections in the morning. When did my baby get big enough to want to pick out her own clothes?
Much like my goal to take back lunch, I'm trying a new approach this year. Every Sunday night she and I will plan out her wardrobe for the week. I've spent the summer shopping sales to stockpile her back to school stash; it's been fun shopping with her and allowing her to start making some decisions in what she wants to wear. (Although I can't count the number of times I said "No!" to a Justin "Beaver" shirt… ha.)
So to help us with this new routine I've created a days of the week closet tags free printable:
(The printable also includes Saturday and Sunday)
I hope this helps ease your morning routine!