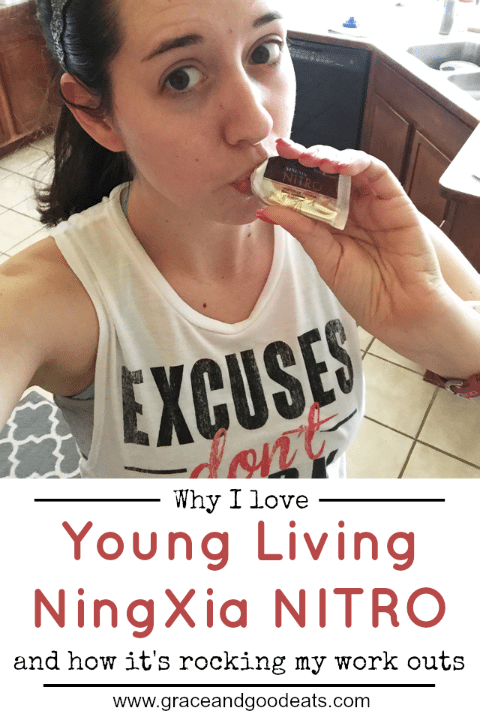 I've been using Young Living Essential Oils for about a year now, but I just recently discovered their NingXia NITRO product. My husband and I both love the NingXia Red, so I decided to give the NITRO's a try. They came with last month's ER order, and quickly became a standard must have for my monthly order.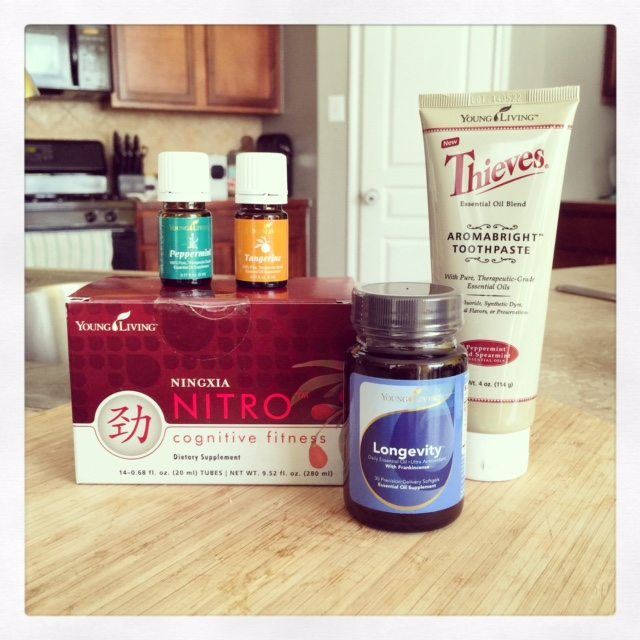 The Young Living site says that:
NingXia Nitro™ combines 100% pure, therapeutic-grade essential oils with naturally powerful ingredients to lift mental clarity and focus while also providing a surge of energy when needed.
If you follow me on Instagram you've seen my #EmGetsStrong journey. I work out with a personal trainer twice a week and run, go to PiYo, and lift on my own as well. I've been amazed at how my body has changed in the past year since I've been working out regularly and trying to eat a more nutritious diet.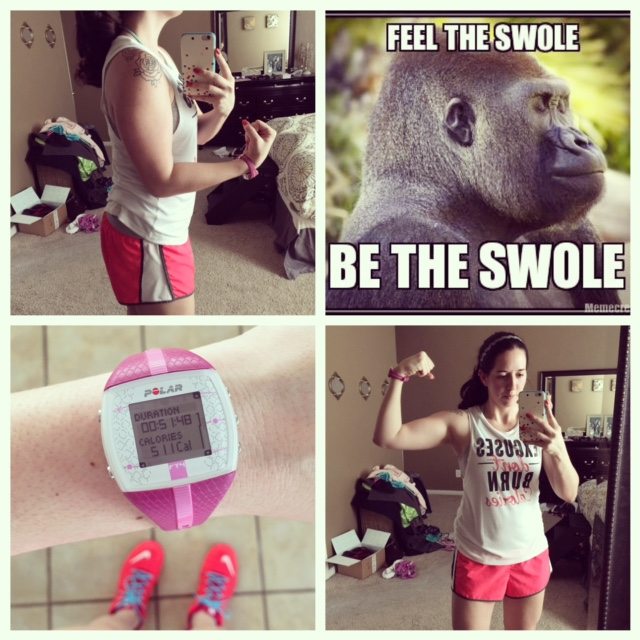 At this stage in my journey, I don't use any type of conventional pre-workout supplements (see my favorite pre-workout meals here). I love that I can now get that little boost before exercising with my NITRO's from natural ingredients from a company that I trust. Young Living NingXia NITRO's are a juice blend with green tea, B vitamins, folic acid, and 100% therapeutic grade oils like peppermint, spearmint, nutmeg, and black pepper.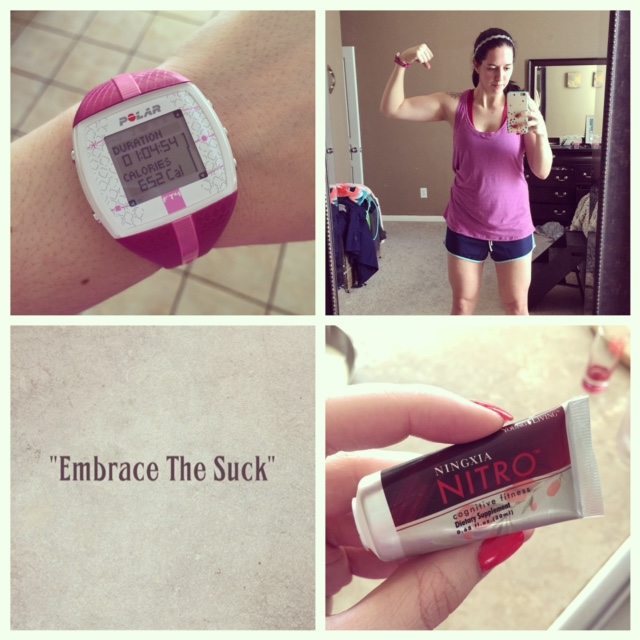 Sometimes during hard sets my trainer will tell me to "embrace the suck"- or to dig deep and push through. Since I've started using my NITRO's I've found that it's easier for me to stay focused and concentrate more during my work outs. Because my trainer comes to my house and I don't have the reset of physically going to a gym, it's sometimes difficult for me to separate from home and not worry about my to-do list or things I need to get done after he leaves. Some days I've had a crazy morning and it's hard for me to get in the mindset to prepare for a workout. I've found that by drinking a NITRO right before my trainer arrives, it's helped me to get my mind ready.
Young Living lists the primary benefits of NingXia NITRO's as:
Increasing mental fitness, cognitive alertness, and physical acuity
Enhancing athletic performance and endurance
Boosting energy and serves as a daily pick-me-up
I personally have definitely experienced increased mental fitness and athletic endurance. The other day the weather outside was gorgeous, and we had a winter storm advisory for the next few days, so I decided to get out and go for a run. I hadn't ran in four months, but decided to just go for it and see how far I could go. I ran 5k with no problem whatsoever. I am NOT a cardio girl. I'm the type of runner that has to talk myself into it the entire run. I honestly felt like I could have gone 5 miles that day. I, personally, 100% believe it was from my NingXia NITRO.
If you haven't tried them yet, I highly recommend it! I also highly recommend becoming a member so that you can get a discount on these babies. They retail for around $50 for a box of 14 tubes, but wholesale for around $38. Now is also a great time because they will be 10% off from February 26-28, 2015.
If you're interested in learning more about the Young Living Essential Oils, or would like to order some for yourself, visit my site here.

Disclosure: Statements made have not been evaluated by the FDA. These products are not intended to diagnose, treat, cure or prevent disease. I share these experiences with you because of the results I've had, this is my personal testimony. The statements I make here are in regards to Young Living essential oils only.