This is a sponsored post written by me on behalf of CORT. All opinions are 100% mine.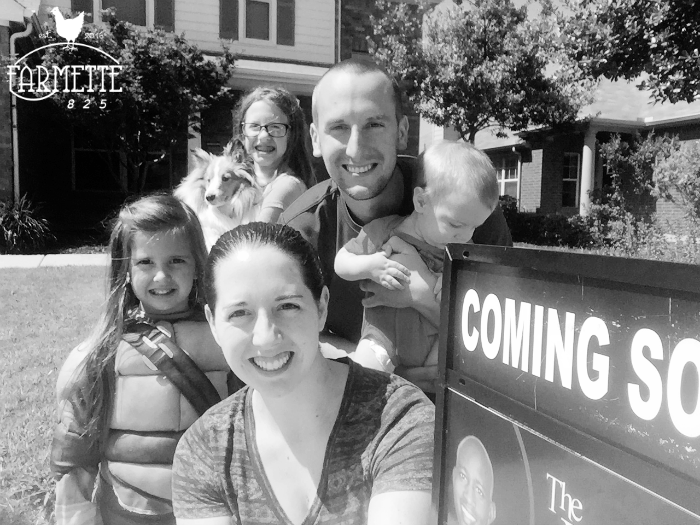 I've been a little M-I-A on the blog lately and there's good reason.
We are moving!
I would say it all happened suddenly, but at the same time it feels like this whole process has been consuming my life for the past six weeks.  Selling/buying/moving your home is a big game of "hurry up and wait."
How did we get here?
My husband and I had a flippant conversation about moving to the country and less than a week later we put a contract on a house.  Another week later and our house went on the market.  We used that extra time to paint and pack up to get it show ready; which ended up paying off because we got an above asking offer less than 72-hours later.  The market in our neighborhood has been insane, and it was just too hot to not take advantage of.
It has been a whirlwind trying to get everything in order to close on our home and purchase our new home.  It blows my mind that this happens every day.  Trying to coordinate all of the scheduling, etc between us, our buyers, our sellers, and so forth has just been all consuming.  At one point we thought that there might be a gap between when we close on the sale of our current home and purchase of our future home, and we would need to look into temporary living arrangements.  My number one priority was getting everything done so that my kiddos could start school on the first day in their new schools.  Moving is enough of a life change, I didn't want them to have to be the new kid two weeks late.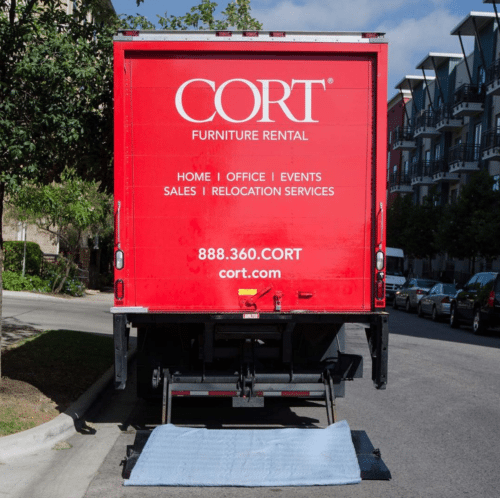 When I was looking at temporary solutions, I found out about CORT Furniture Rental. My husband definitely did not want to move all of our stuff more than absolutely necessary, so rather than try to unpack essentials just to have to repack them, we looked in to storing our stuff and getting furniture on-demand (there when you need it, gone when you no longer need it).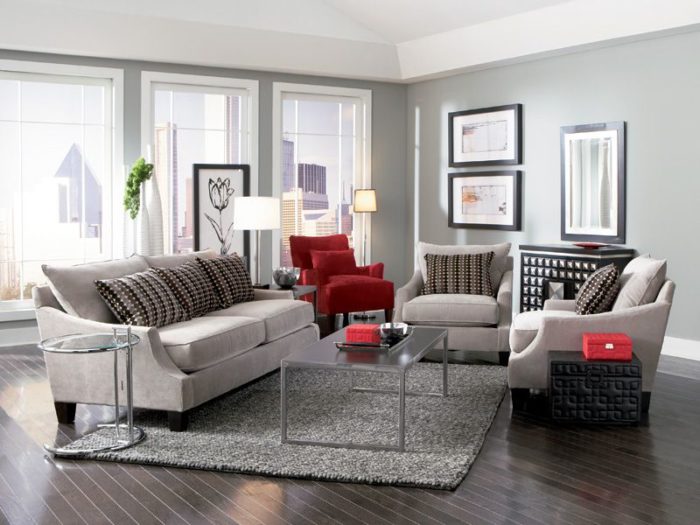 Cost-effective, convenient and hassle-free, furniture rental is the smart, flexible alternative for times of transition.  Moving or commuting for that new job?  Heading off to school?  Moving from place to place with the military?  Making a purchase of furniture and related household goods may not be the smartest decision.  Whatever your style, budget, time frame, or location, CORT is at your service to provide you a furnished life without compromise or commitment.
It was nice to know there was a solution to rent furniture available and not have to worry about adding one more thing to my already full plate.  We are moving about two hours away from our current home and it is going to be a BIG change.  We will go from being in the heart of one of the largest metropolitan areas in the US, to a small town that just recently got it's second stop light.
If you want to follow along with us as we renovate our new home and adjust to life outside the city limits, check out my new blog at Farmette 825.