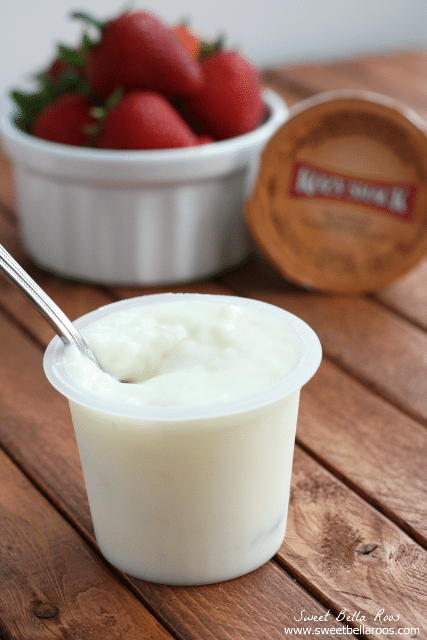 Summertime is finally almost here!  We have one more week of school remaining, which means I am busy soaking up my last few hours of alone time (ha) and stocking my fridge full of easy, simple, wholesome snacks.  Lucky for me, my 7 year old loves fresh fruit, especially berries, so we always keep plenty washed and ready to go.  My 21 month old is the one with the sweet tooth.  I remember my mom making pudding for us when I was little and it was such a treat.  She regularly made us cookies and such, but nothing was as good as her warm, vanilla pudding.  I will never forget the time I tried to make it myself- I added the eggs at the wrong time to the hot mixture and ended up with a scrambled egg mess that did not taste nor look anything like Mom's.  My first big lesson in baking- order of ingredients matters.  Now that I'm a mom, I know that ingredients themselves matter too.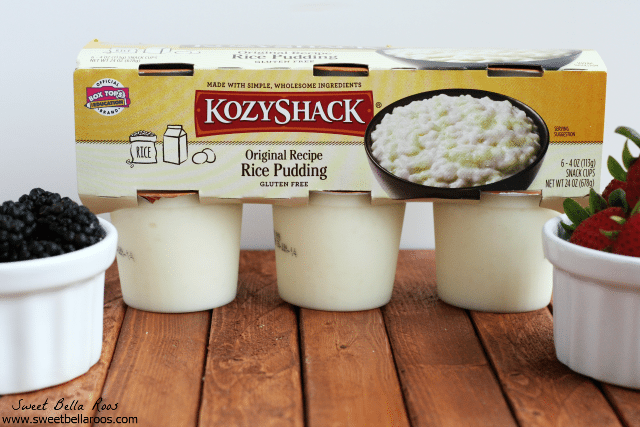 That's one of the reasons I love Kozy Shack Pudding so much- it's pudding made right with simple, wholesome ingredients, so it's simply delicious.  It's a good source of calcium- made from real milk and no artificial preservatives or hydrogenated oils.  It's also gluten free.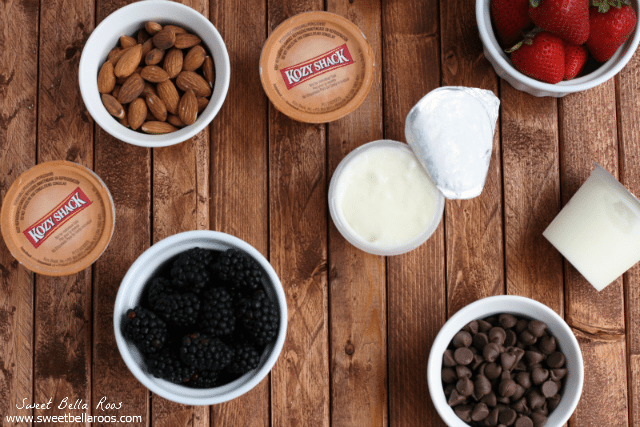 My kiddos love when they get to "mix up" their own favorites.  Put some fresh fruit, almonds, chopped pretzels, chocolate chips, etc in small bowls and let your kids build their own.
Here are a few of our favorites:
Bananas & Cinnamon Rice Pudding Spoon Kozy Shack® Rice Pudding into a small dish. Top with sliced bananas and a sprinkle of ground cinnamon.
Peaches & Blueberries Rice Pudding Layer diced fresh peaches, Kozy Shack® Rice Pudding, and blueberries in a small dish. Top with any remaining fruit.
Chocolate Drizzled Strawberries and Tapioca Pudding Drizzle strawberries with melted dark chocolate and allow to set. Layer chopped strawberries and Kozy Shack® Tapioca Pudding in a small dish. Top with a chocolate-drizzled strawberry.
Banana Split Chocolate Pudding Spoon Kozy Shack® Chocolate Pudding into a small dish. Top with a dollop of fresh whipped cream, a banana spear and a maraschino cherry.
I have a relationship with Kozy Shack.  All thoughts, opinions, and love for pudding are my own.