These red, white, and blue desserts are sure to take your Fourth of July party to the next level. Cool off with these patriotic popsicles or serve classic sugar cookies with white chocolate and sprinkles.
We've all seen the sheet cake with white frosting decorated as an American flag with red strawberries and blueberries but your red, white, and blue desserts don't have to stop there!  Whether using fruits, candies, or sprinkles there are plenty of ways to create festive desserts for the 4th of July and other patriotic holidays.
Red, White, and Blue Frozen Treats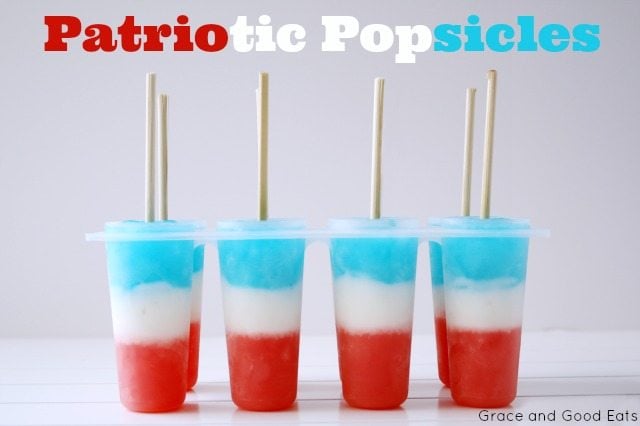 These Patriotic Popsicles are one of my favorite red, white, and blue desserts.  There's nothing better on a hot July evening than a cool, refreshing, frozen treat.  Just mix your favorite flavors of red and blue Jell-O, add a yogurt center, freeze, and enjoy. 
These Fruit and Yogurt Pops would be another yummy frozen treat that can be customized in red, white, and blue.
Red, White, and Blue Cookies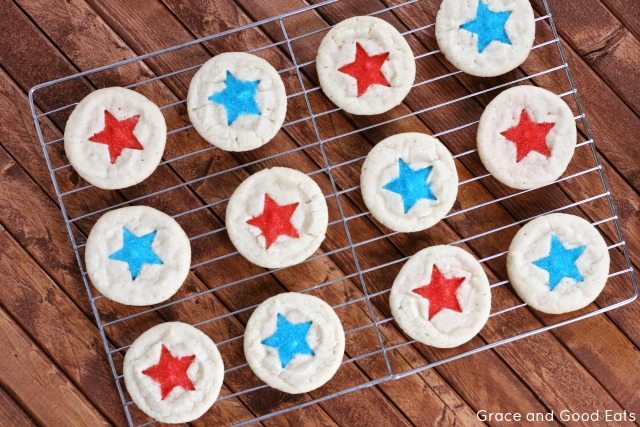 Sprinkles are one of the easiest ways to add some color to your cookies and cakes.  I love the star cut-outs in the Patriotic Sugar Cookies.  All you need is ready-to-bake refrigerated cookie dough, a star-shaped cookie cutter, some white melting chocolates, and sprinkles.
These Cake Mix Candy Bars would be another easy recipe to turn into a red, white, and blue dessert.  Just use red and blue chocolate candies on top!
Red, White, and Blue Fruits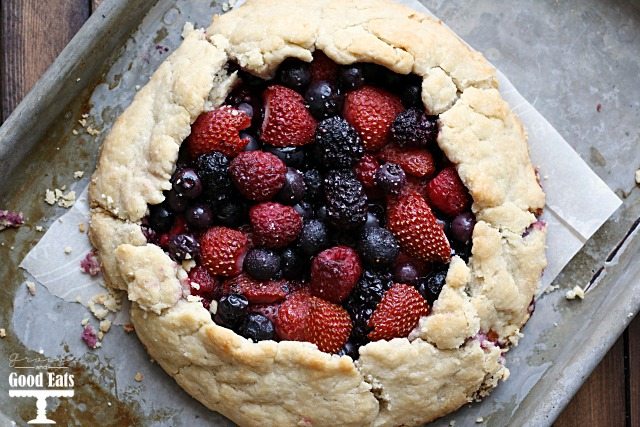 This Mixed Berry Fruit Galette is perfectly rustic and a cinch to throw together.  Add raspberries, strawberries, blueberries, and blackberries to achieve that classic red, white, and blue look.
If you don't want to make one big galette dessert, you could make individual Baked Strawberry Custards.  Throw in some blueberries to turn them into red, white, and blue desserts!
Toss together a simple Fruit Salad with Honey Lime Dressing using all of the red/blue fruits you can get your hands on.  (Perfect to make ahead!)
Easy Red, White, and Blue Desserts
Chocolate Covered Strawberries- dip the red strawberries in white chocolate and coat with blue sprinkles
Chocolate Covered Oreos- dye white chocolate blue and red, leaving some white, and dip the Oreo cookies in each color
Patriotic Candy Bark- spread melted white chocolate in a sheet pan and top it with pretzels, peanuts, and red and blue candies