If you've been following me on social media, you know that we recently moved to a new home.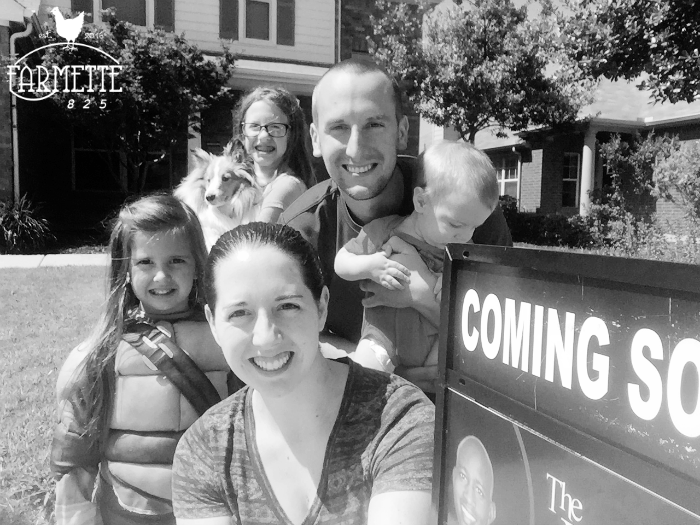 It's funny how life works out.  When we moved into our previous home it was basically turn-key.  We painted a few walls, but other than that, everything else was done for us.  It was a spacious two-story with more walk-in closets than any one family could ever need.  The location was a great- close to top-rated schools, restaurants, shopping, you name it.  The price for all of this: a tiny, tiny, backyard.
Fast-forward a short three years later and here we are living on four acres in the middle of the country.  We traded in the tiny backyard and rooftop skyline for fresh air and bright stars.  The cost this time: a smaller home (with literally 1/2 the closets, not even a pantry) in need of renovations.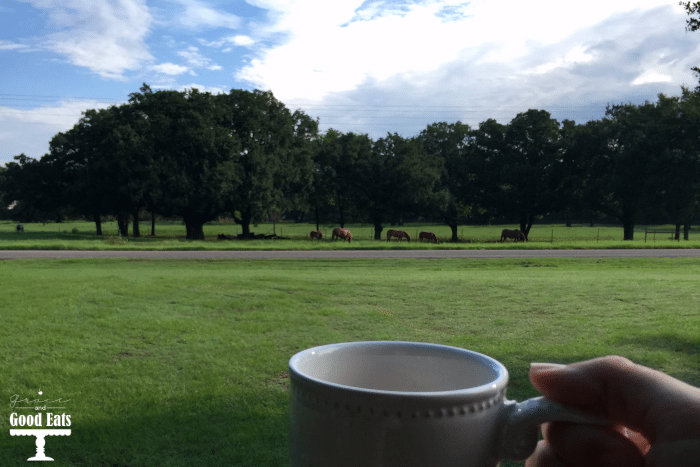 When we first purchased the home, we had all of these grandiose ideas- building on rooms, gutting the kitchen, adding a fire place, etc.  We decided to live in the house for a few months before making any *huge* changes to see if we could determine what we *really* wanted to do to get the most out of our limited budget.  I can't recommend this enough if you are purchasing a "fixer upper".  What we want to do now is completely different from our initial plans.
One of the biggest changes to our plan was deciding not to gut the kitchen.  I was dead set in my plans to *finally* get my dream kitchen.  The white countertops, the open industrial shelves, the sleek stainless steel appliances… but instead, we've decided to repurpose what we have.  We plan to paint the cabinets and keep the overall footprint configuration, but install new countertops/ backsplash, and add an island.  We seriously lucked out when we recently discovered that the house is already plumbed for natural gas, we just have to connect it from the pipe to the kitchen.  That alone almost makes up for all of the other sacrifices I've made in the design!
So far, it feels like we've only completed "behind the scenes" projects.  Upgrading some of the air conditioning duct work in the attic, for example, but I know we're making progress.  We did recently finish our master bedroom makeover and I couldn't be more thrilled with the way it all turned out!
Whether you're looking to get that new gourmet kitchen, upgrade your backyard patio or add an addition, with a home equity line of credit, you can start your "someday" project today.  Capital One Home Equity can help with simply smarter tools that help you choose the right option for your situation. Although I have not used their home equity products yet, (thankfully we were able to budget for some of the renovations we want to do with the proceeds from our sale) after looking through their online tools, it is definitely something I would consider using for future projects. Visit capitalone.com/home-equity to get your customized rate offer and estimated loan amount (with no impact to your credit score).  It's simple and there are no fees.
Follow along with me here, as well as at Farmette 825, to see more of the renovations and projects we complete!
I was selected for this opportunity as a member of CLEVER and the content and opinions expressed here are all my own.