These paper plate pockets are perfect for picnics or lunch by the pool.  Simple to make, easy to hold, great to grab and go.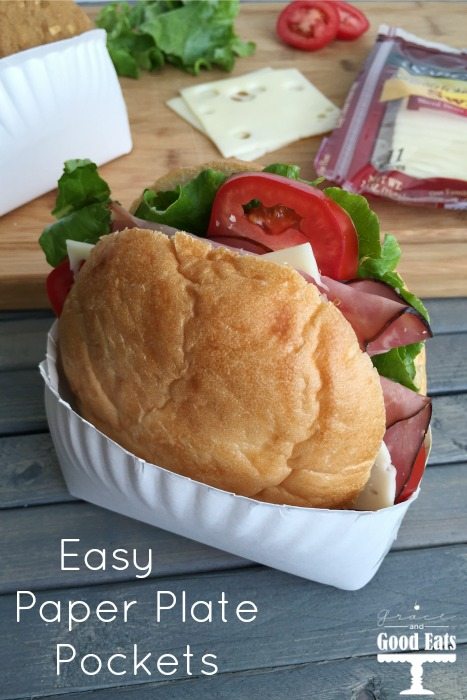 I can't believe we are officially half way through the summer!  We are in the blistering hot dog days of summer and spending every moment possible at the pool.  That means a lot of picnics by the pool and lunch al fresco.
The girls have swimming lessons every morning and it has been so fun to watch their skills advance.  I'm a huge proponent of getting them comfortable in the water from a young age.  Sophia actually HATED water for the first 18 months or so of her life… which meant that bath time was a major struggle.  Now she is a little fish and loves to swim!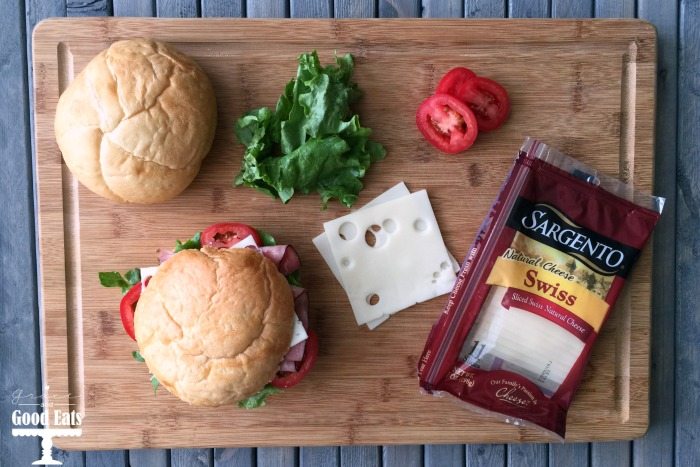 When we head out for our days at the pool, I load up a cooler with sandwich supplies- lunch meat, lettuce, tomatoes, and real, natural Sargento® Sliced Cheese before walking a block over to the neighborhood pool.  You can't beat the quality or convenience of the pre-sliced and ready to use packs from Sargento® from Kroger.  (My kiddos love the Swiss on sandwiches with lunch meat, but we also really like the tangy Sharp Cheddar when grilling burgers.)
Since we do live so close to the pool, sometimes I will package the sandwiches up in these little paper plate pockets.  They're easier for the kids to hold when they're folded up like this as opposed to trying to balance a larger, flat plate.

To make the paper plate pocket: cut along the dotted lines, fold along the solid lines, tape the corners down, and voila!  You can use them for sandwiches, chips, cookies, etc and they're perfect for picnics by the pool.  Simple to make, easy to hold, perfect to grab and go.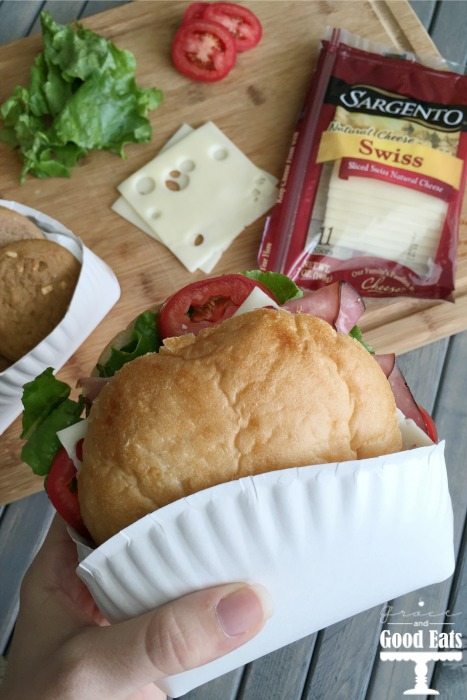 Some of our favorite picnic recipes:
This is a paid conversation written by me on behalf of Sargento®.  The opinions and texts are all mine.