For Christmas I gave James the gift of a "year of dates".  I placed twelve letter-sized envelopes (one for each month of 2017) inside a box and inside each envelope was a clue card for a preplanned and prepaid date.  Some envelopes included tickets and some included cash for the event.  My goal was to make each month something we had never done before.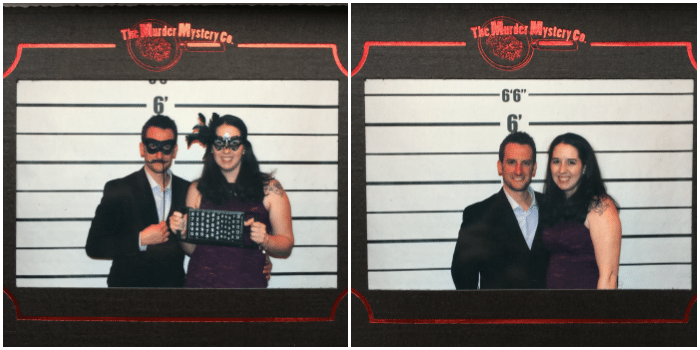 When The Murder Mystery Company reached out to me and invited me to a show, I knew it would be the perfect date night to kick off our year of dates.  What is a Murder Mystery Dinner?  It's a two hour interactive dinner show where everyone in the audience is a suspect.  The show begins the minute you walk in and are seated at your table with your new teammates.  Someone at your table may even be randomly selected to be a participant in the show.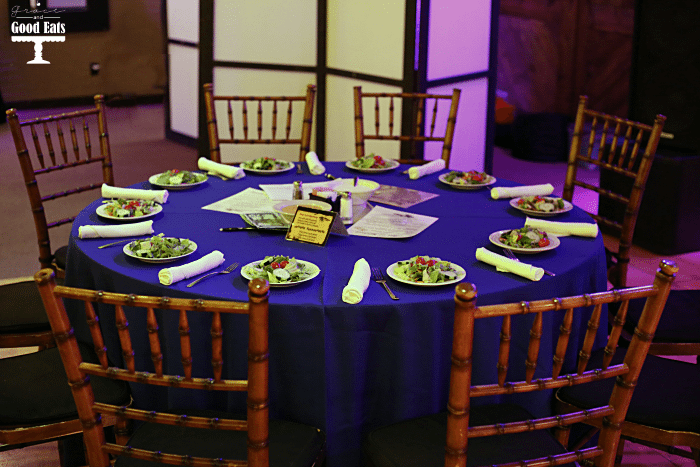 As you enjoy a delicious three course meal, the plot will unfold and someone will drop dead (in a comedic way, of course). As the night continues you will get to interrogate the suspects, gather the clues, and work with your team to help our mystery experts crack the case before the killer gets away!  (The food, by the way, was delicious.  Surprisingly delicious.  I was expecting your standard "catered food" meal, but every thing was fantastic!)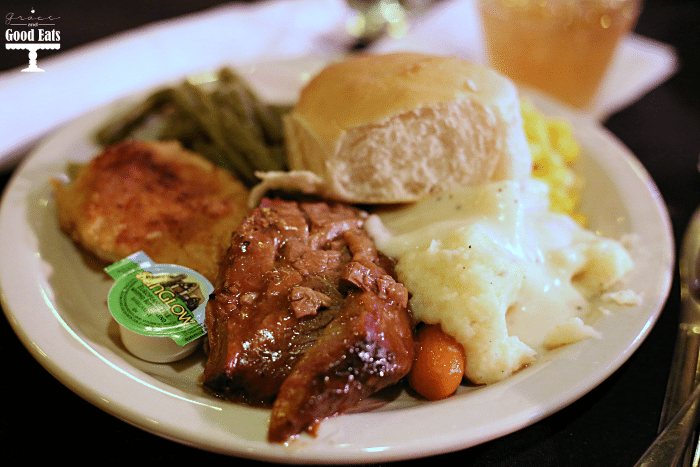 The theme for the January showing was "Midnight at the Masquerade:"
The rustle of silks and feathers under muted conversation was probably the last thing heard by the tragically and unexpectedly deceased at the Annual Billionaires Club Masquerade Ball. With a mystery under each feathery façade, unmasking the killer may be quite a challenge. It's up to you to determine which partygoer is guilty, bring this crime to justice, and save the party!

Attend the Billionaires' Club Annual Masquerade Ball and help get this soiree back on track by trading clues with your guests, gathering information, and solving the crime before the masked menace gets away! Evening wear, ball gowns, Venetian masks, suits, and tuxes are what to wear to this high class night of masks and murder. Get ready for a glamorous evening of mystery, intrigue, and murder.
For the envelope "clue", I put a Venetian mask inside and wrote a rhyming poem with hints.  I'm thankful that James isn't afraid of a good theme night and was totally onboard with going all in for the evening.  In fact, most of the other attendees dressed the part as well.  Many wore masks, some wore ball gowns, and of course some didn't.  We really lucked out with a fun table- everyone was into the game and working to solve the mystery.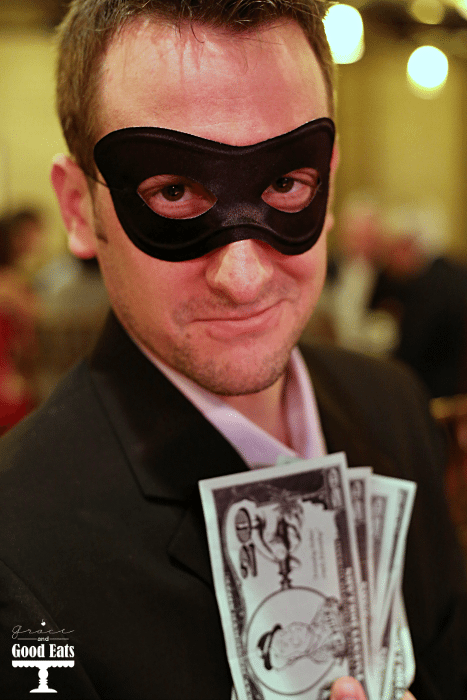 The Murder Mystery Company was kind enough to upgrade our tickets to "Gold Circle", which I would highly recommend.  As a Gold Circle member you receive preferential seating nearest to the performance area and a Mugshot Memento photos for your entire party.  (The doors also open 30 minutes prior to showtime for Gold Circle members.)
The neat thing about the way The Murder Mystery Company puts on their shows it that they've spent years designing mysteries that can be solved using their Fair Play system.  Fair Play means that the murder CAN be solved and the ending WILL NOT change.  Every show is designed to let the audience have a chance to figure it out, either as a team or individually with the clues and hints provided.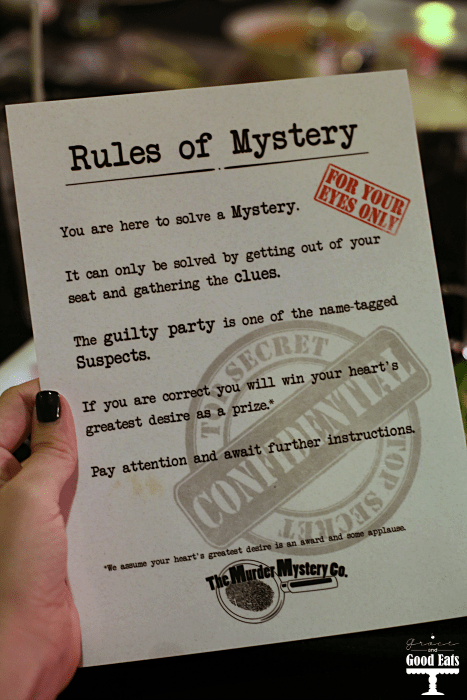 At the end of the evening, our table did NOT solve the mystery but another group did.  (We were so sure of our answer too- ha!)  It was a really fun experience and I would highly recommend it as a date night or adult family outing.  Be sure to check out The Murder Mystery Dinner in Dallas for upcoming shows and ticket information.
*I was invited to the show and provided Gold Circle tickets on behalf of The Murder Mystery Company.  As always, all thoughts and opinions are 100% my own.