This is a sponsored post with Cheddar's Scratch Kitchen. This post may contain affiliate links. As always, all thoughts and opinions are my own.
I think most of us made a pledge on Jan 1 to start eating healthier.  Big high-five for all of you that have been successful in keeping that resolution!  I didn't set out to make any huge changes, but instead I wanted to be conscious in looking for simple swaps that, if consistent, could make a big impact on my goal to eat healthier.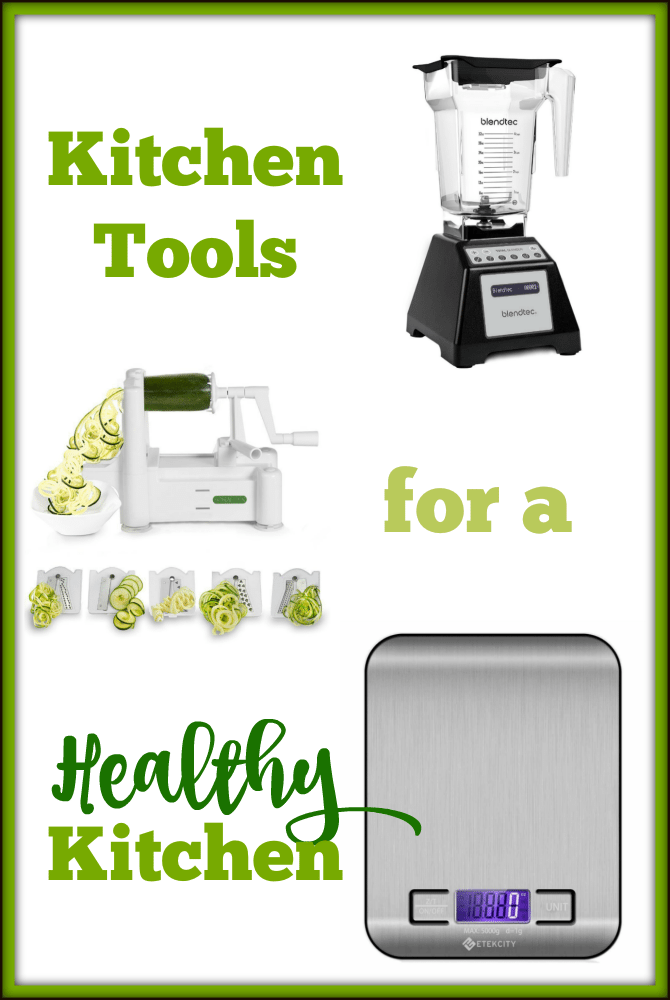 I wanted to share a few of my favorite tools that I've been using in the kitchen to help with healthy eating.  There are a lot of handy gadgets, like rice cookers and indoor grills, but these three are among my most used:
Spiralizer: Spiralizers are famous for making zoodles a healthy alternative to pasta noodles, but they can do so much more.  Great for everything from apples to zucchini, this tool is a kitchen must for healthy eating. (I love this 5-Blade Spiralizer that comes with 3 bonus cookbooks.)
Blender: Definitely my most used and most loved healthy kitchen tool is my Blendtec blender.  Fantastic for everything from smoothies, to salsa, skinny margaritas, to soup!  (This commercial quality Blendtec Total Blender is awesome.)
Scale: I use this tool a lot when I'm tracking macros.  Super handy when it comes to determining suggested serving sizes.  (This stainless steel Digital Food Scale is my favorite. Bonus that it comes with batteries!)
While it's easier for me to make the healthy choices in my own kitchen, sometimes I struggle when I'm out to eat at restaurants.  That's one reason you will find my family visiting Cheddar's Scratch Kitchen often!  I love that they have a section designated to "lighter" options- like their Lemon Pepper Whitefish, Grilled Baja Chicken, Citrus Miso Glazed Salmon, or Sweet Heat Chicken & Shrimp.  Lighter in calories, but definitely lacking in flavor.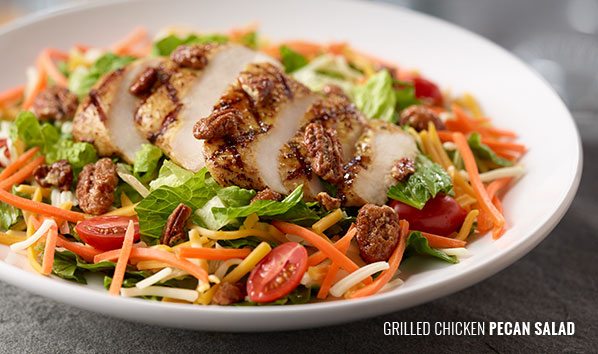 I love fresh flavors, and the Grilled Chicken Pecan Salad at Cheddar's Scratch Kitchen is one of my go-tos: a freshly grilled chicken breast placed on top of a bed of fresh, crisp greens, garnished with hand-cut grape tomatoes, carrots and candied pecans and topped with Asiago cheese and your choice of dressing.
At Cheddar's Scratch Kitchen, you can enjoy their Lighter Side menu items all of which are handcrafted and under 575 calories. Made from scratch with real ingredients and prepared the way food should be.  To help you freshen up this new year, I've teamed up with Cheddar's Scratch Kitchen to giveaway a $100 CSK gift card.  Start off the new year with delicious flavors and nutritious ingredients… and hey, maybe even a Skinny Margarita with Sauza Gold tequila and Cheddar's Skinny Agave Sour. 🙂

Enter below for your chance to win. (US only, Terms and Conditions apply.)