Name.Kitchen sponsored today's post but all opinions and experiences are my own.
When people find out I'm a blogger they usually have a lot of questions for me. How do you start a blog? How did you decide on the name for your blog? Which is then usually quickly followed up with: can you help me make one too?
I love blogging- what started as a hobby has turned to a business, and as it has grown so has my knowledge of photography, SEO, coding, etc. The exciting thing is that there is always (always) more to learn! That lesson reigned especially true six months ago when I decided to rebrand my blog.
When I originally picked my blog name five years ago I had just decided on a whim to start a blog. I didn't really put too much thought into the name (big mistake) and I really started to regret it. I picked "Sweet Bella Roos" because it was the nickname at the time for my daughter. It wasn't immediately recognizable, it wasn't memorable, and it had nothing to do with being a food blog.
Which brings us to Tip #1 for starting a blog: choose a name that will grow with you. Think about your interests. What do you plan to blog about? Grace and Good Eats is predominately a food blog, but I definitely throw in some crafts, decor, and lifestyle posts as well. You will likely be blogging about things that interest you or impact your life, so take that into consideration when choosing a solid name. You want a name that people will associate with what you blog about.
As I was trying to think of a new name, I created a list of everything that I was interested in blogging about. Next I created a list of all the words I felt described me or who I want to be online. Find a friend or family member to bounce ideas off of. My mom and I went through dozens of names before deciding on the perfect one. I wish I had put that much thought into it the first time around!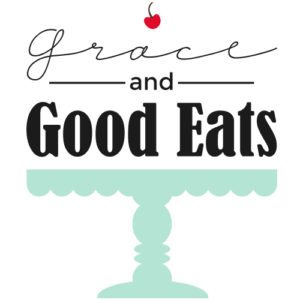 When I was rebranding I was amazed to learn about all of the new domain endings available. In terms of availability, most people have had the frustrating experience of not being able to secure the.com of your choice or having to create a ridiculously long and hyphenated name. As these "not com" choices are new, the very best names are still available to be registered. We all know that better names are more memorable names; choosing a great name for your business or project is an important, significant decision. Name.Kitchen offers tips, advice and inspiration to help you jump-start the name brainstorm. Discover these tools and tips at http://name.kitchen/naming-tools.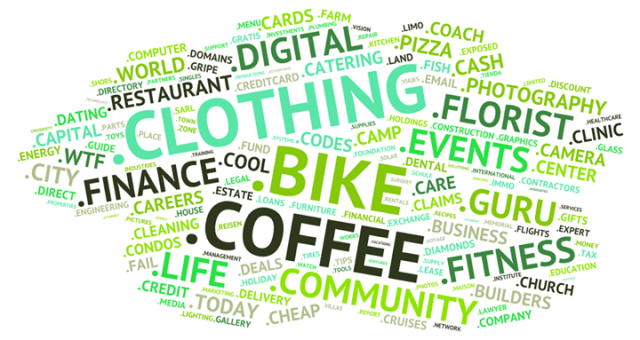 Name.Kitchen has so many great options beside the traditional .com if what you want is already taken. Be sure to head over and check out the different Not Com's that they offer! For some inspiration be sure to check out the "I am __" video series!
Tip #2: After you've decided on a name, claim it everywhere. Immediately do a search to make sure it's not taken and then register it a.s.a.p. Claim your social media handles- ALL of them, even if you don't plan on using that particular social media channel. It's still better to go ahead and claim it now a) so all of your handles match and b) so no one else squats on your name.
Tip #3: If you've made the decision to rebrand, do it as soon as possible. I waited a little too long trying to convince myself to take the plunge because I knew it would be a lot of work, but it was so worth it in the end. Now I have a name that I'm proud of telling people and that I don't feel like I have to immediately explain to everyone.
This is a sponsored post written by me on behalf of Name.Kitchen.