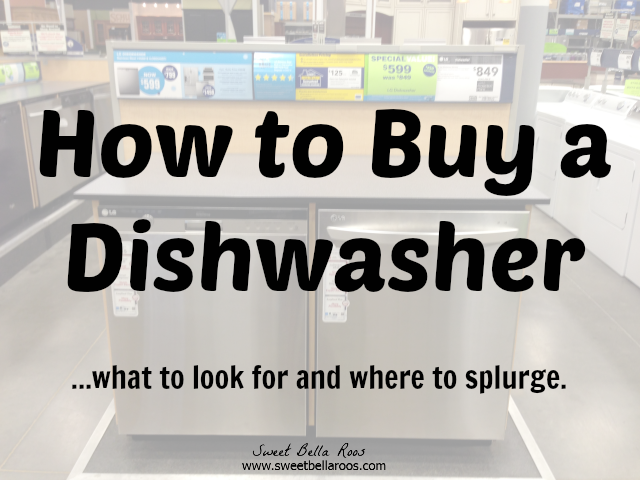 A couple of weeks ago our dishwasher started to sound like Darth Vader.  It was a sad, disconcerting noise to say the least.  Usually these things tend to happen while my husband is on shift at the Fire Station, but it worked out for once that he was actually home for this one.  Next thing I know he is disassembling our dishwasher in the middle of my kitchen. 
He got it all back together, decided that the what-not was clogged and water wasn't getting to the whos-it, causing the thingamajig to make that awful sound.  Excellent!  I was back in business.  People might try to tell you that the most important tool in your kitchen is the beloved stand mixer, or the fancy, high power gas range- no friends.  It's the dishwasher.  All production in my kitchen halts without a working dishwasher.  I've lived without one before and I will never go back.
So you can imagine how I felt a few days later when ol' Darth returned with a vengeance.  Or was that Bruce Willis?  Irregardless, it was time to go shopping.  The appliances we have now came with (and I think were built with) the house, so there's not a lot of love loss to be had as far as replacing them.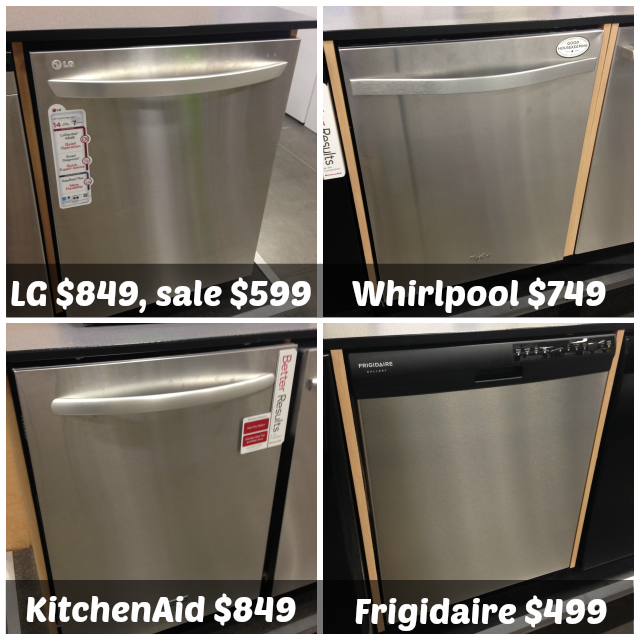 Who knew there are so many choices available when it comes to dishwashers!  I mean, we all want the same thing right… clean dishes?!  With all of the overwhelming options, it might be helpful to write down what's important to you before heading to the store.  Here are some things to consider when deciding how to buy a dishwasher:
Do you do a lot of entertaining?  If so, a china/crystal or "light wash" option might be something you want.  (Along with stemware holders.)
Do you want an integrated panel, touch pad, child lock?  I like the idea of the integrated panels, but the drawback there is you can't see the status of the wash.  (Do you really care to know the status?)
Are you a smaller family (not a lot of dishes), eat out often (don't dirty many dishes), or have little ones (lots of bottles and sippy cups)?  The upper-lower rack wash or the rinse & hold might benefit you.
Do you need a pots/pans cycle?  We hand wash most all of our pots and pans to protect the non stick finish, so we don't use this option often.
Do you have a lot of odd shaped, or larger dishes?  If so, you might want to look for a rack with fold-able tines.
The ever controversial placement preference of the silverware holder: in the door or in the rack?
I decided the three most important things for me in a dishwasher are:
Hard food disposer
Ability to delay start time
Quiet, 50 decibel or less
We are a house divided when it comes to the proper way to load the dishwasher.  James is an avid pre-washer.  Sometimes after he's loaded the dishwasher I can't tell if the dishes are clean or dirty because he's scrubbed them so well prior to putting them in!  It drives me nuts.  1) If you are going to put that much effort into PRE-washing the dishes, then just go ahead and wash them by hand! 2) That's the dishwasher's JOB.  I'm not saying just throw your plate in there after dinner with half a steak and a baked potato still on it, but a simple scrape job is all I feel like I need to do.  And you know what, if it didn't get clean the first time I send it through a second time.  Only after that will I take it out and hand wash it.  I like my odds that 99% of the dishes come back clean, and I will hand wash that 1% after the fact… vs his method of hand washing 100% upfront.  To save our marriage, I've decided a hard food disposer is a must.  We generally run our dishwasher at night- either in the evenings or overnight- so the quiet and programmable start times are important features for us as well.  Our master bedroom is off the kitchen and I'm getting pretty tired of being lulled to sleep by Darth the dishwasher.
So I took a trip to Lowes for a quick reconnaissance mission.  I looked at four different brands of dishwashers, all of which were 24in, built-in, stainless steel, and energy star efficient.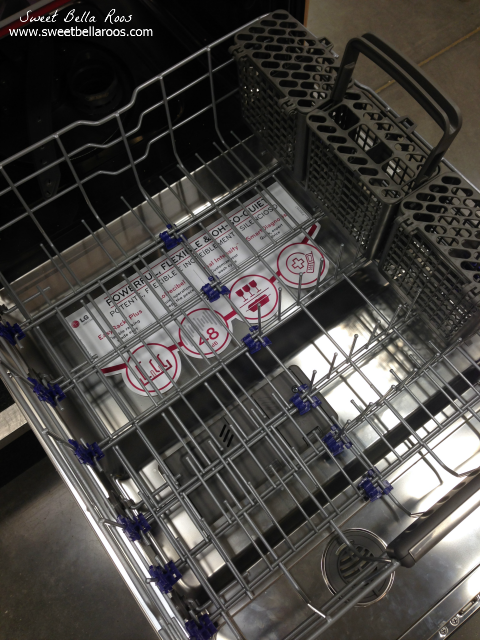 48-decibel
Upper & lower fold-able tines
hidden smooth touch controls
accommodates 14 place settings
7 automatic cycles
up to 19hr delay start
NSF certified sanitary rinse
Silverware holder in rack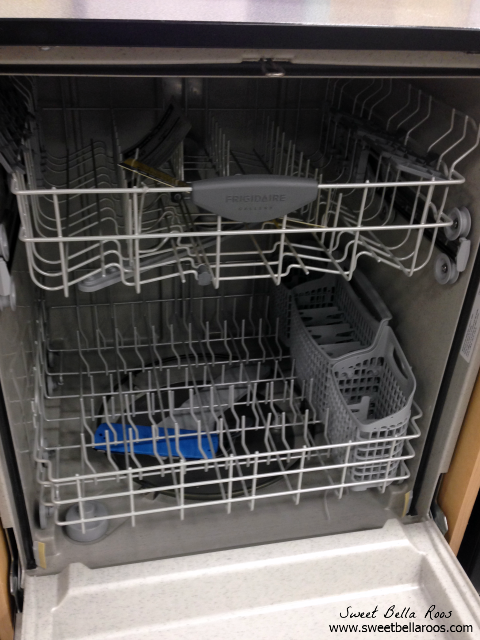 54-decibel
stationary tines
front panel controls
accommodates 14 place settings
4 cycle, 2 option
up to 24 hr delay start
NSF certified sanitary rinse
Silverware holder in rack
hard food disposal
American made
smudge proof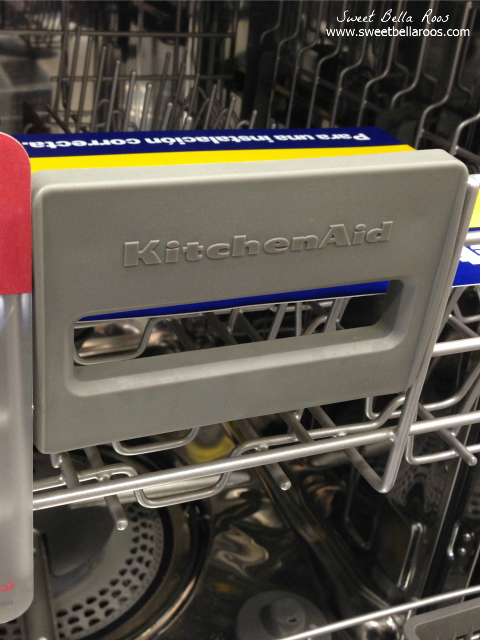 52-decibel
lower fold-able tines
integrated controls
accommodates 14 place settings
4 cycle, 3 option
Silverware holder in rack
hard food disposal
two position upper rack
51-decibel
fold-able tines
integrated controls
accommodates 15 place settings
6 cycle
up to 4 hr delay start
NSF certified sanitary rinse
Anywhere silverware basket- door, front of rack, in bottom rack)
adjustable upper rack
American made
These dishwashers all have similar features, as well as their own individual "bonus" features, but none have everything I am looking for.  So for now, Darth lives on and I will continue looking for a dishwasher that meets all of our needs.
What features are most important to you in a dishwasher?  (Besides the obvious- cleans the dishes!)