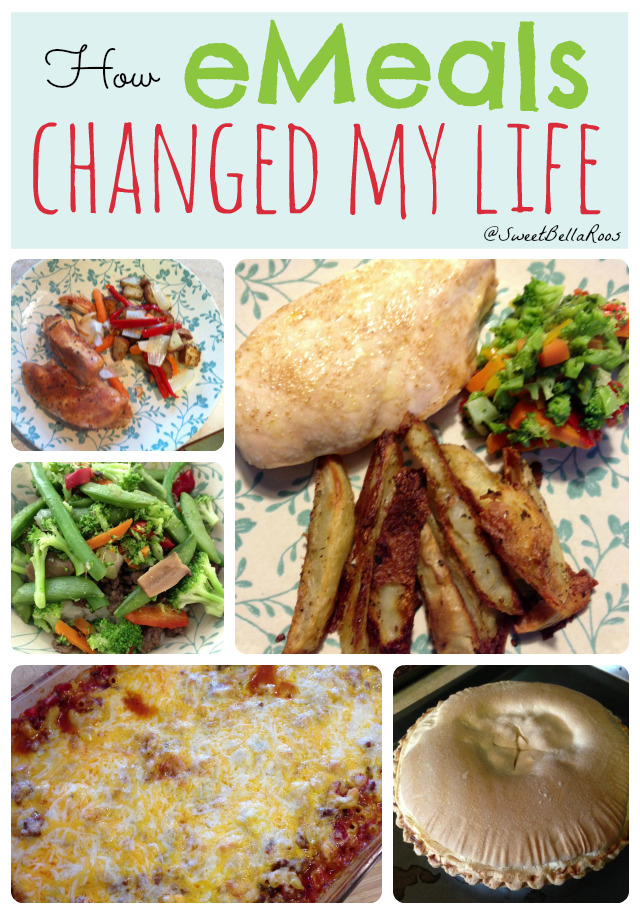 I try so hard to write out a weekly meal plan for my family. I KNOW that it saves me time and money to do it. But you know what I noticed? We end up eating the same thing every week! I sit down to write it out and end up racking my brain for a new spin on grilled chicken.
I scour Pinterest, I read all my foodie friends' blogs, I own tons of cookbooks… yet when it comes down to me being forced to make decisions and pre-plan… we end up with Rice-a-Roni. Another problem I face is I am super quick to dismiss a recipe if it contains items I don't like. Instead of taking the time to adapt it or see what I can omit, I will just skip it and move on to the next one.
When I went to Blissdom last month I met the super cute Heather from Saving Money Living Life. She told me about eMeals.com
, and I signed up as soon as I got home. Exactly what I was looking for!!! So how does eMeals work??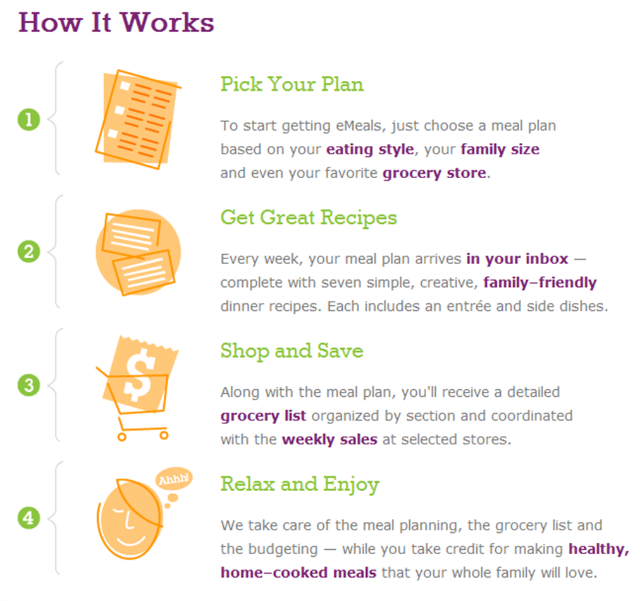 Seriously, it could not be easier. And I'm not exaggerating at all when I say it has changed my life. I look forward to my weekly e-mail from eMeals telling me what we will be eating this week. (Which is even EASIER now when their new iPhone app, more on that below.) I go to the grocery store ONCE A WEEK now. That was always my goal before, but realistically it never happened. This has not only changed the way I shop, but it has also made positive changes to my grocery bill as well!
Now instead of dismissing a recipe, I'm much more willing to give it a try. My mother isn't going to believe this, but I actually cook with onions now. All those years growing up, my mom would lovingly make me a separate dish of whatever we were having without the onions because I couldn't stand them. Now, notice I'm not saying that I EAT them now, but I do cook with them for the flavor (and for my hubby ha-ha). Since starting eMeals, I've found myself eating a lot of things that I would have never given a chance in the past. I no longer judge a recipe by its title and I've found that I actually LIKE what it's made of.
Just an example of what we are eating this week:
Ranch-Parmesan Chicken
Salisbury Steak & Gravy
Slow Cooker Beef Roast
Greek Chicken
Italian Sausage Hoagies
Rio Rancho Taco Salads
French Beef
Now I have our family set to the Classic Family Plan shopping at Kroger. You can also choose plans such as:
Clean Eating
Paleo
Slow Cooker
Simple Gourmet
Low Carb
Low Fat
Portion Control
Natural & Organic
Gluten Free
Vegetarian
For as little as $5 a month you can have these weekly meal plans sent right to your inbox or smart phone!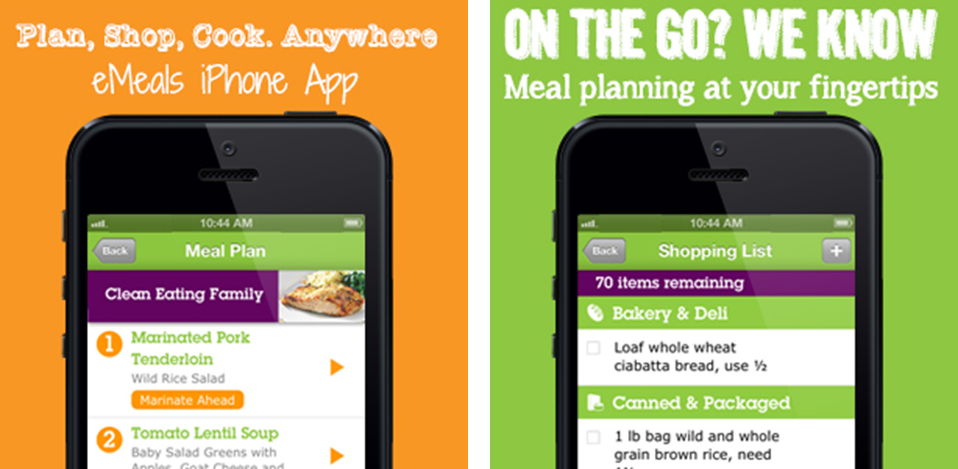 The new app is amazing! You can pull up all of your recipes for the week and access your shopping list- as well as delete items you don't need and add ones that you do! I love that it also displays the recipes cooking instructions. You can usually find me in the kitchen pulling recipes off my iPhone, so this is perfect for me. To find out more info about the new app, click here.
If you think this is something that will help you feed your family and get dinner on the table in the least painless way possible, I highly recommend you give eMeals a try! Click the link below to get started!!

Save 15% on all eMeals plans with code "SLOW"
Disclosure: This post may contain affiliate links. I hope that you will use my link as a referral, because I cannot say enough good things about my experience thus far with eMeals. As always, all thoughts and opinions are 100% my own.