Every year we host an annual white elephant party with all of our friends.  Each person brings a gift and we all take turns drawing a number and picking a gift to trade or keep.  We serve small bites (and adult beverages) and play Christmas music.  It's nice to have an adult-only evening every once and a while!  Hosting usually stresses me out, but these last few years I've tried to focus more on having fun and not worrying so much about the details.
Here are my top 3 tips to hosting the perfect holiday party:
1. Plan for early arrivals.  I mention this first because it always trips me up!  I am always running late- even to my own events- so it always shocks me when people are early.  My husband has even gone so far as to change the clocks in an attempt to have me ready on time.  If you have some early guests, meet them at the door with a glass of bubbly and explain that you have a few things to finish up.
2. Set the atmosphere.  The first things your guests will notice when they walk in are the sights and SMELLS.  I like to have a variety of holiday scents going throughout the house.
3. Plan for hungry and thirsty guests.  Nothing is worse than running out of food or beverages, and you don't want to stop the party to prepare more or run to the store!  There are a lot of great online calculators to help figure out how many cocktails to plan for based on the number of guests you anticipate.  This Caramelized Pecan Brie is one of my very favorite things to serve at our gatherings- it's a hit every time!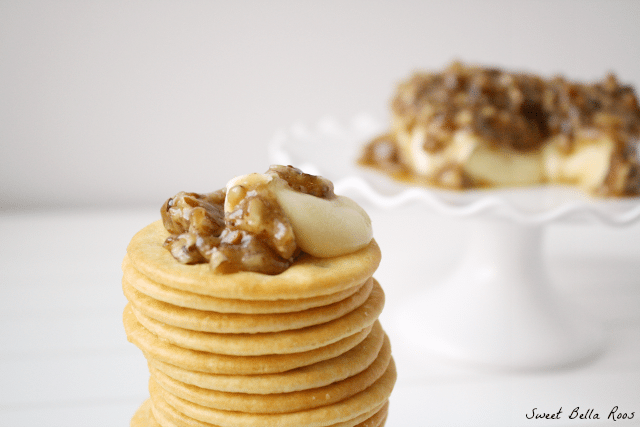 What are your favorite tips for hosting during the holidays?