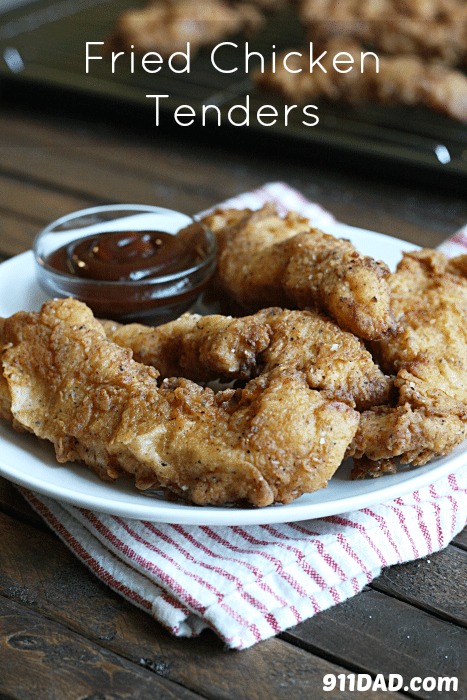 My husband cooks regularly at his fire station and will occasionally recreate his favorites again for us at home. He made these Fried Chicken Tenders for us a few weeks ago and they were an instant hit with everyone! We made a big batch of fries and my homemade fry sauce for an easy weeknight meal.
I was going to post these sooner, after teasing them on Instagram; but after a little coaxing, my husband decided to start his own blog and post them there instead. He will be sharing stories and recipes from the fire station, tech and travel tips, as well as how-to and other Dad-life ideas.
You can follow along with him here: Instagram • Twitter • Facebook • Pinterest
And get the recipe for these delicious Fried Chicken Tenders here.