This post was written by me through an activation with HireInfluence on behalf of Community Coffee. Although I received compensation for participating in the campaign, all thoughts and opinions are my own.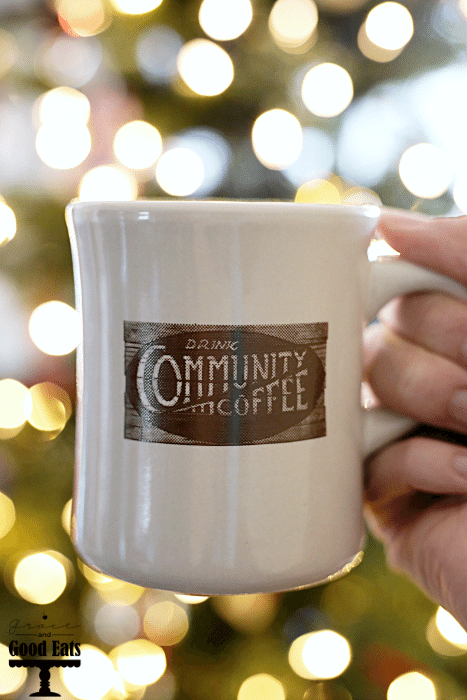 Just before Christmas, Community Coffee sent me a box of goodies with a variety of their yummy coffee blends, as well as an assortment of branded mugs.  Both came in handy over the holidays as we hosted guests and warmed ourselves with big cups of hot coffee each morning.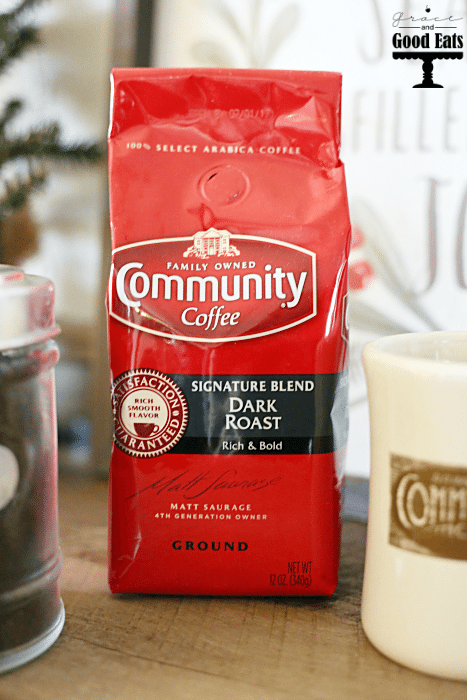 Now that the holidays are over, I've been slowly taking down my decor.  Each year is different- sometimes I can't wait to get it down and start dismantling on Dec. 26 and some years I wait until the first week of January.  This year I seem to be stuck somewhere in the middle.  Our tree is still up, but I've removed most of the decorations from all the other rooms in the house (where they now sit under the tree awaiting to be boxed up).
One area I haven't been ready to take down is my Christmas Coffee Bar.  The holiday touches are subtle- two small snowy houses, a muted white and gold manger scene, and a miniature tree wrapped in burlap- but it just makes me so happy every time I see it.  I still have my holiday mugs out, and a few of my new favorite Community Coffee mugs as well.  I boxed up the rest and sent them with my husband to the fire station.  (Some people may be surprised to learn that most of their dishes and kitchenware are donated; it worked out that they happened to be running low on mugs!)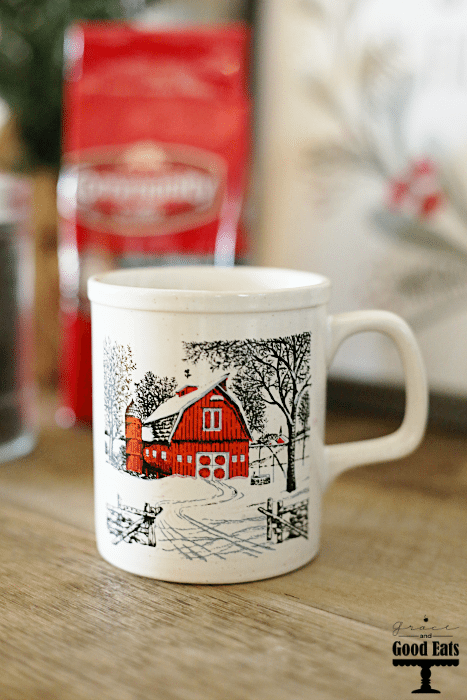 I purchased this little snowy barn mug from an antique store one town over- from the sweetest old(er) man watching over his wife's shop while she ran an errand.  It cost me all of twenty-five cents, but it is by far my favorite mug.  We never get that kind of snow here in Texas and the picturesque winter country scene looks so peaceful.  My husband teases me about my mug collection and, if you ask him, he will say they're all my favorite!
Do you have a favorite mug?  To win a year's supply of Community Coffee and other coffee goodies show me your favorite mug on social media and tag it #ShowYourMug and #contest!