I've partnered with Idahoan on this sponsored post and all opinions stated are my own.
I shared recently how hard it's been getting back in the groove of meal planning and eating at home since we moved, I'm happy to report that we are finally making some progress at the dinner table.  I still have two boxes waiting to be unpacked and taunting me from the kitchen, but I was able to at least unearth my beloved slow cooker.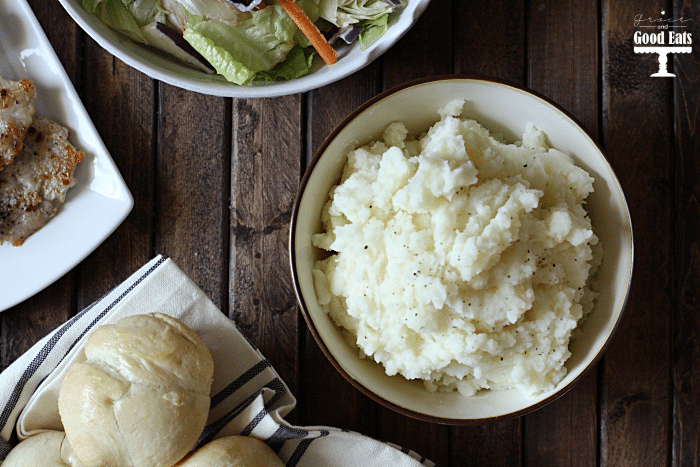 To get back on track, I made a list of our favorite recipes and then picked the five easiest- minimal ingredients, 30 minutes or less, slow cooker, and freezer meals.  This past week we ate: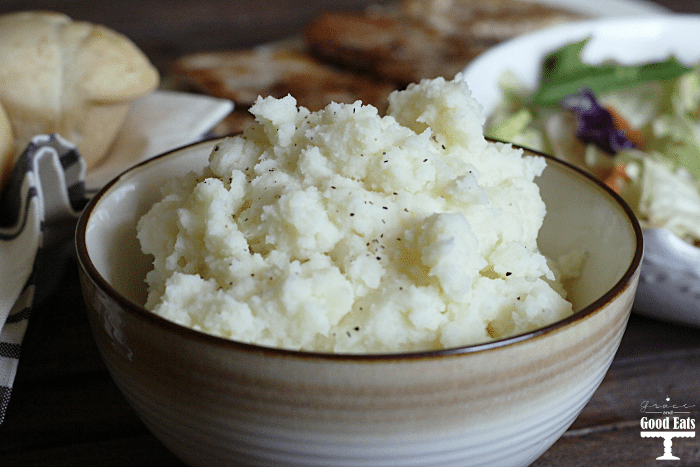 I also tried to come up with easy sides to go with each meal.  Now that Ian is eating more solid foods, I aim to incorporate cooked vegetables or soft items, like mashed potatoes, at dinnertime.  I whipped up a batch of new Idahoan Signature Russet Mashed Potatoes and they were a hit with the whole family. They have a nice smooth taste like original homemade mashed potatoes with  just a hint of butter and cream.  Even better- they can be made in just five minutes using milk and butter- or just water!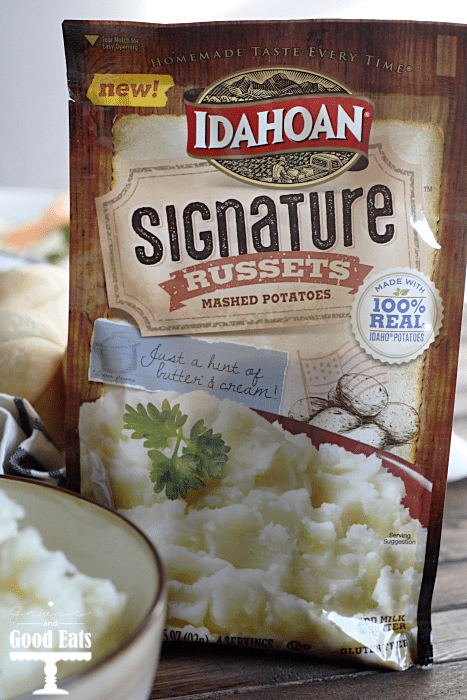 Taking the time to not only plan a delicious meal at home, but also pairing it with quality sides like Idahoan Signature Russets makes any weeknight meal feel like Sunday dinner.  Keep some ready made salad and a bag of frozen dinner rolls on hand and your family will think you went all out!
Idahoan Signature Russets Mashed Potatoes are available at outlets nationwide (including Walmart and Kroger) starting September 19, 2016.