This shop has been compensated by Collective Bias, Inc. and its advertiser. All opinions are mine alone. #SparklySavings #CollectiveBias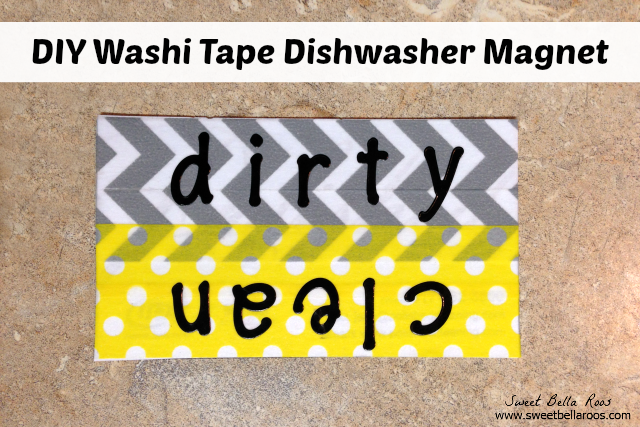 Do you ever have days where you feel like you did nothing but clean the same mess over and over again? That's how I feel in my kitchen. Every time I turn around it seems like the sink is full of dirty dishes. It doesn't make it any easier being a food blogger; especially because I'm not the kind that can "clean as I go". If I'm working on a new recipe, my sink usually looks something like this: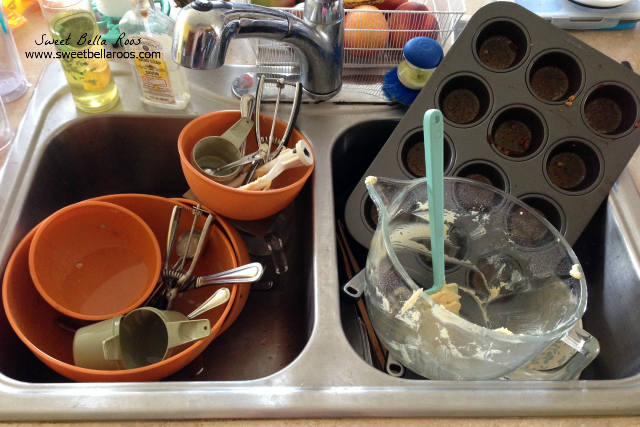 After living in a rent house without a dishwasher for over a year, I am SO grateful to not be washing dishes by hand anymore. The only thing worse than washing dishes by hand, is re-washing dishes by hand that didn't clean in the dishwasher the first time! That's why quality dish detergent is a MUST for me.
When I was grocery shopping at Walmart last week I decided to try a new dishwasher detergent. Walmart currently has a Rollback for Finish products going until October that can be paired with a coupon for amazing savings. I also loved that Finish Quantum Power and Free has less harsh chemicals- which is great for washing my toddlers tableware.
My husband and I have very different methods when it comes to doing the dishes. He pre-washes everything before loading it into the dishwasher. I do a quick scrape job and hope for the best (ha!). I load with everything facing the same direction in their allotted spots, he sees it as a tetris challenge. We argue over whether the dishwasher is clean or dirty- he says if it's empty (ready to accept dirty dishes) it's clean, I say it's dirty (ready to accept dirty dishes). When he says it's clean, I think it's full of clean dishes (ready to be unloaded)!
To solve the issue I decided to make us a clean vs dirty magnet for the front of the dishwasher. No more arguing guessing or surprises when you open the dishwasher. I took a cheap, old magnet off the fridge and covered it with washi tape. (I glued a piece of white paper to it first so the old logo didn't show through.) And then I used scrapbook stickers to write "clean" on the top and "dirty" on the bottom. Voila!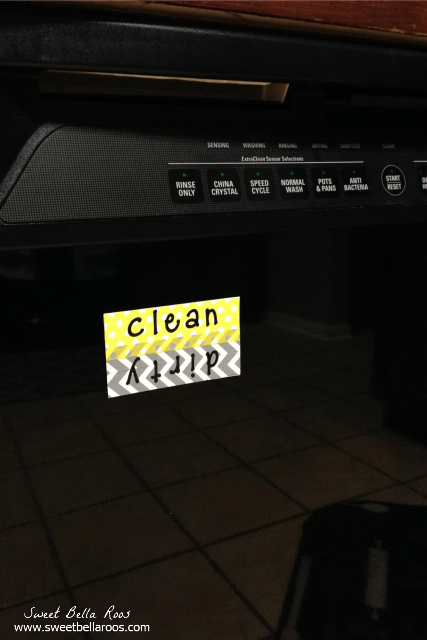 Cleaner dishes with my new Finish dish detergent, and a new magnet to tell when they are clean!