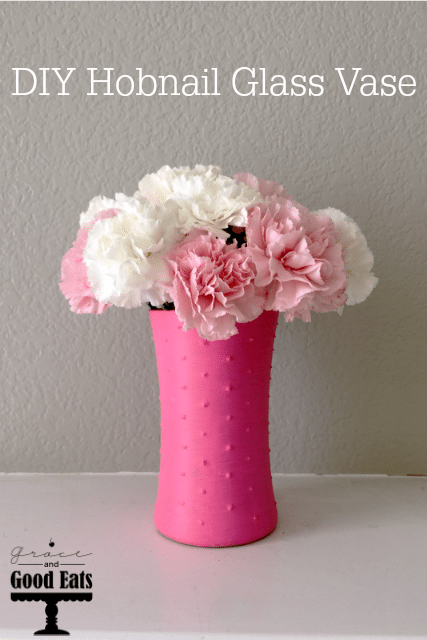 I spent the first quarter of my life thinking that giving flowers as a gift was such a waste; I mean, they're just going to die in a few days anyway, right?  It wasn't until I met my husband and he sent me tulips for our first Valentine's Day that I learned to enjoy them.  My Dad has always "gifted" my Mom flowers for special occasions, like their anniversary, and my Mom has always "gifted" my Dad in return by always purchasing them herself… HA!  Now I try to keep fresh flowers in the house whenever I can because they seem to make even a regular day feel special.
Tulips are my favorite, but I love the simplicity of carnations, especially with some baby's breath mixed in.  I ended up with a ton of clear glass vases after the births of my kiddos, so I decided to upcycle one by turning it into a DIY Hobnail Vase.  It was a quick and easy project, and I think the finished product looks so much better!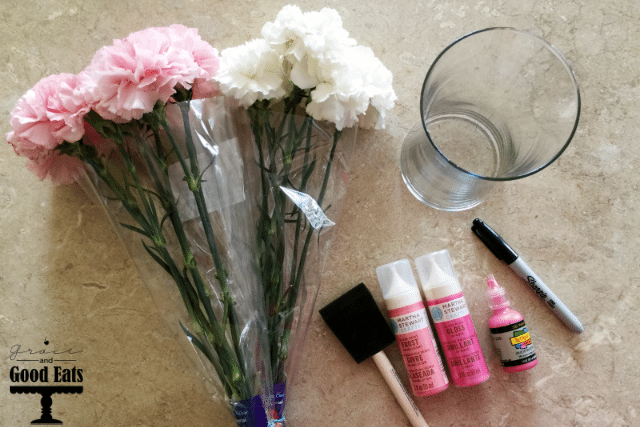 Get the full instructions to make this DIY Hobnail Glass Vase at A Night Owl Blog.