This DIY Coffee Sugar Scrub is an easy gift for teachers, friends, or family and costs less than $2.15 per jar.  This is a sponsored post with Dollar General, all thoughts and opinions are my own.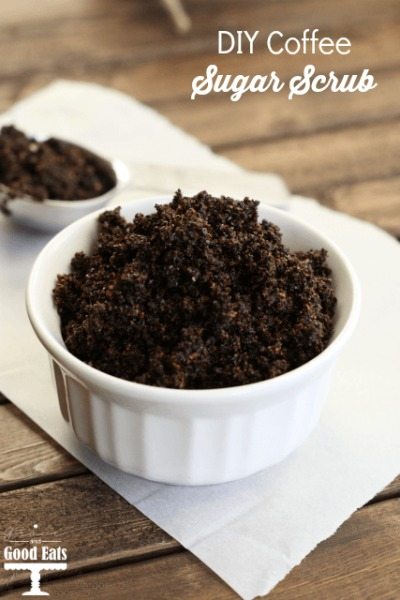 I have always loved the smell of coffee, even before I started drinking it a few years ago.  My husband has always enjoyed drinking coffee and I used to steal whiffs from the canister every time he made some as I tried to wake up.  It always smells so rich and delicious.  Now it feels like my day doesn't start before my morning cup.
A few weeks ago I attended a conference and they gave us all samples of the most amazing sugar scrubs.  When I ran out of the sample a few days ago I was thinking about what smells I would want to use to make my own.  I love strong, energizing aromas in the morning, like peppermint and coffee.  I decided to experiment with a coffee sugar scrub– and I am quite pleased with the way it turned out.  And it makes for a perfect DIY gift!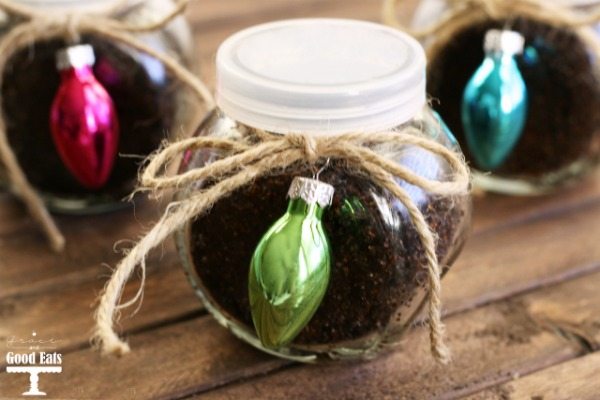 I got everything I needed to make this DIY Coffee Sugar Scrub from Dollar General– for less than $2.15 a jar!  These make such cute giftable jars- perfect for coworkers, teachers, family, or friends.  I purchased brown sugar, baby oil with vitamin E and shea butter, coffee, glass jars, and mini Christmas ornaments.  Sugar scrubs are pretty straight forward: sugar and oil.  I used mineral oil in this batch, but you could also use olive oil or (melted) coconut oil!  You can then scent the oil using things like essential oils, vanilla or almond extracts, or coffee (which has anti-oxidant properties and is a great exfoliant!)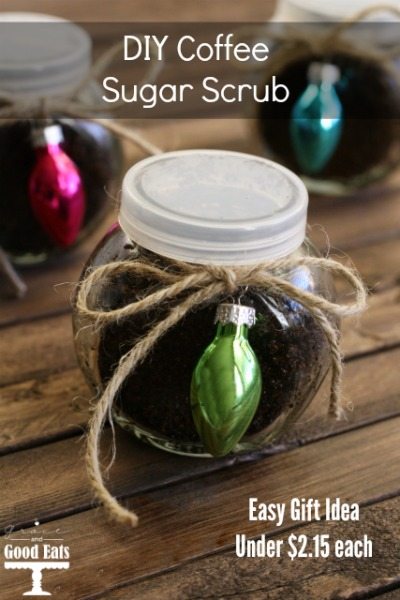 For my DIY Coffee Sugar Scrub, I used:
3/4 cup oil
3/4 cup light brown sugar
1 2/3 cup fresh coffee grounds
Mix all of the ingredients together until well combined.  Makes about 3 cups of finished scrub.