This post was sponsored by P&G as part of an Influencer Activation for Influence Central. I received complimentary products to facilitate my review.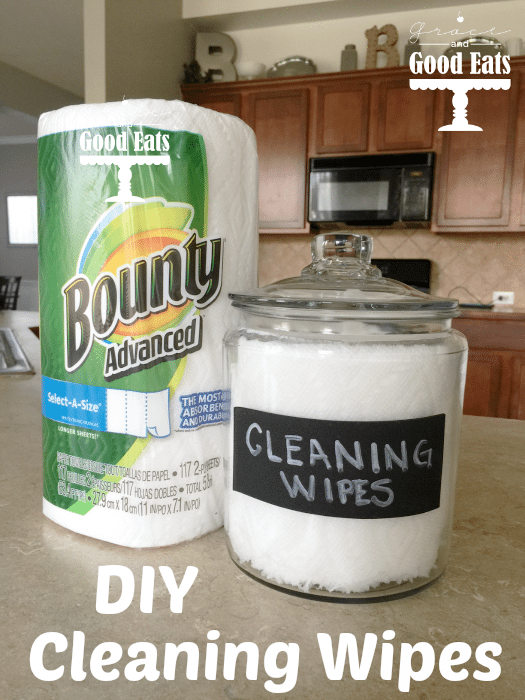 Now that we're a month into our summer vacation and the kids are home every day, I've learned a few things.  For starters, they are hungry.all.the.time!  I don't know how they survived the school day before when now it seems like they need to eat a snack about every 3.46 minutes.  Not just a small snack, either.  Somehow my petite little girls have developed appetites that would put grown men to shame.
The other thing I've learned is that keeping them busy = a lot of work on my part.  Not just coming up with activities for them to do, but also CLEANING up all of their little messes.  We've been working on personal responsibility (you made the mess, you get to clean it up) as well as contributing to the greater good (household chores!).  I was expecting some push-back on requiring them to start doing more around the house but to my surprise, they were both eager to clean.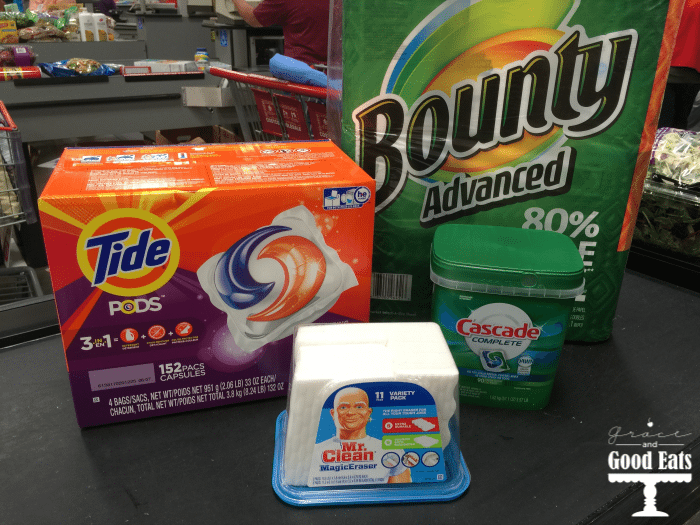 So eager, that I decided to make my own DIY Cleaning Wipes for them to use.  I love keeping a stash of these on hand because they're so easy to use, always ready to go, and a great solution for little hands that want to help.  These only require two ingredients and are so much cheaper than buying premade.  I always stock up at Costco on my cleaning necessities like Tide Pods, Cascade Complete Action Pacs, Mr. Clean Magic Erasers, and the Bounty Advanced paper towels I need to make my DIY Cleaning Wipes.
I created a quick video to show how easy it is to make your own DIY Cleaning Wipes:
Use a serrated knife to cut a roll of Bounty Advanced paper towels in half. Insert it in your air-tight container or glass jar.
Mix together 1 1/2 cups of warm water, 2 tbsp white vinegar, and 1 1/2 tbsp dish soap. Pour each over your paper towel roll and give it time for everything to soak to the bottom.
After a few minutes, you will be able to easily pull out the inner cardboard piece of the paper towel roll and discard.
Gently pull your first cleaning wipe from the inside of the soaked paper towel roll and then continue from that point.
These are great for cleaning surfaces like sinks, counters, even baseboards!  Keep them in an airtight container (or at least with a lid) to keep the wipes from drying out.  You can always re-wet them with a splash of water if needed.