This is a sponsored post on behalf of #Kroger and General Mills. All thoughts and opinions are my own. #TinyToastCereal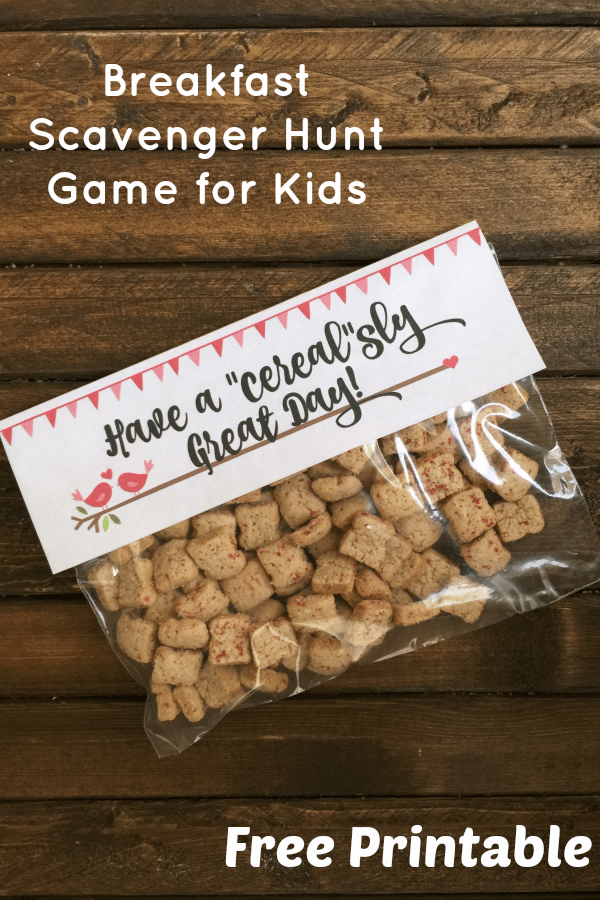 Some of my most favorite memories from my childhood are from the awesome birthday parties that my Mom would throw for me and my sister.  One year my sister had a mystery themed party where she and her friends spent the evening solving different "mysteries" around the house.  The next morning my Mom hid a dozen of the individual-sized boxes of cereal and we all had to search for our "missing" breakfast.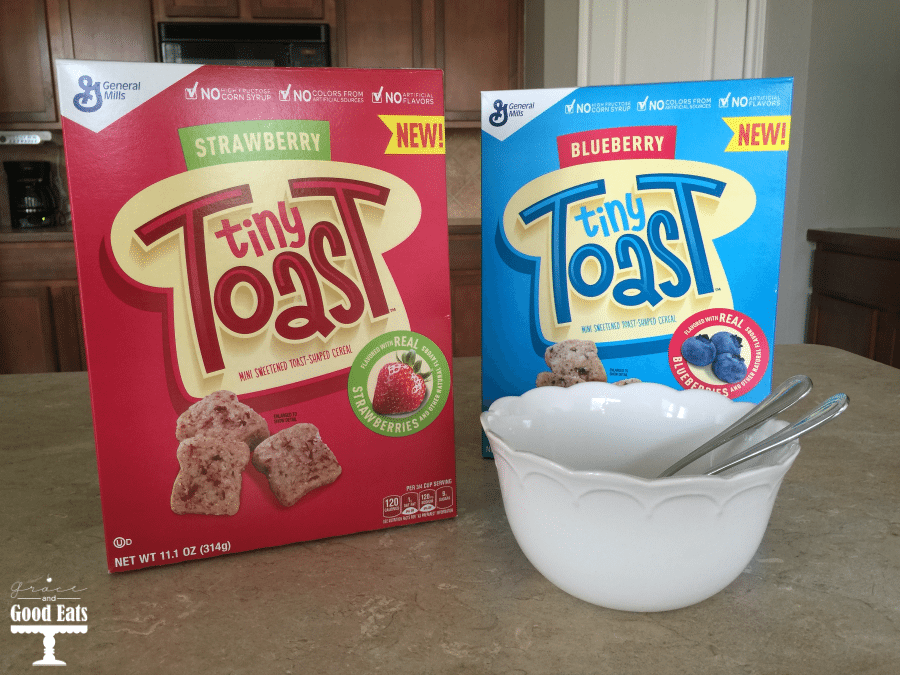 Things have been crazy at our house lately between summer schedules and putting our house on the market.  I wanted to do something fun for my girls and remembered about the time my Mom hid our breakfast.  I went to pick up some cereal for our hunt at Kroger and decided on the new Tiny Toast from General Mills because it came in two varieties (with real strawberry or blueberry flavor in each piece).  Even better is that it contains no artificial flavors, no colors from artificial sources, no high-fructose corn syrup and only 9 grams of sugar.  This worked out perfectly for my girls because one loves blueberry and the other loves strawberry.  Each having their own flavor also meant that I could hide the one for my tween in a more difficult spot and she wouldn't accidently find the one I hid easier for my toddler.
I didn't want to hide the whole box because I thought that would be too easy.  (Not to mention with most everything in our house packed up, I wasn't working with too many great hiding spots, ha!)  Instead, I filled a plastic bag with the Tiny Toast and created a fun little topper to go with each bag.  I made one in pink and one in blue to match the flavors.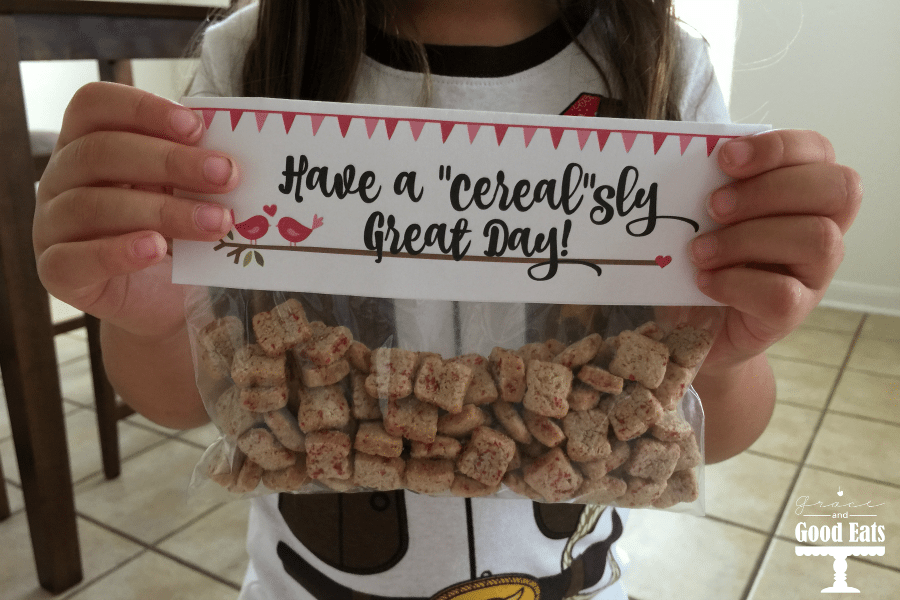 When my girls came down for breakfast I set the (empty) cereal boxes on the counter with two bowls and waited for them to realize what was going on.  They both thought it was hilarious that they had to search for their "missing" breakfast!
Grab a coupon here for Tiny Toast.
These toppers would also be cute inside a lunchbox when school starts back.  My tween and toddler both love to snack on dry cereal, so sometimes I pack it with their lunches.