I have a relationship with Nebraska Furniture Mart and KitchenAid, but all thoughts, opinions, and love for appliances are my own.
You might assume that a food bloggers favorite appliance is the oven. I clearly spend a lot of time using my oven baking up yummy treats and cooking for my family… but without question my favorite appliance in my kitchen is my dishwasher. Most days I run it twice a day. Between creating recipes for the blog and feeding growing kids, the dirty dishes just seem to multiply faster than I can clean them. Much to my husband's dismay, I am not the type of cook that likes to clean as I go. I typically wait until after it looks like a bomb went off before I tackle the mountains of dishes each meal.
When we moved in to our house two years ago we were lucky that the previous owner left all of the appliances for us. Unfortunately, they were all original to the house so it's becoming time to replace them all anyway. Our poor dishwasher was definitely struggling the most; we even nick named it Darth-Dishwasher because it was so incredibly loud. The noise was certainly annoying, but even more so was the lack of power. Just about every load would inevitably include a few pieces that didn't get completely clean during the wash.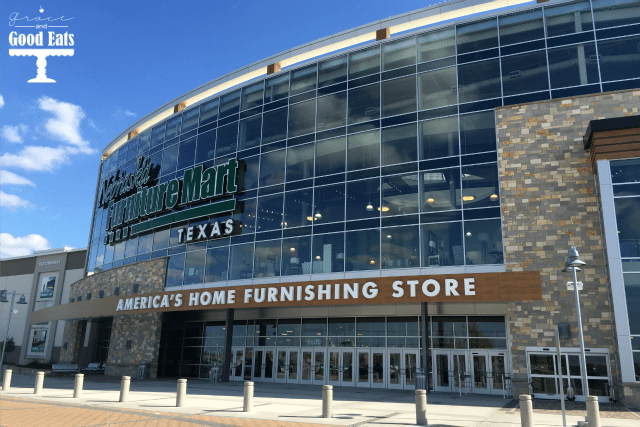 A few weeks ago I was given an opportunity to visit Nebraska Furniture Mart to meet with a KitchenAid appliance expert. I told them about the issues with my current dishwasher, and they were able to recommend a new one that would meet all of my needs. I don't throw this phrase around lightly- but installing our new dishwasher has been life changing.
The first thing I noticed was how quiet it is! It has a sound rating of 46 decibels, and I honestly don't even notice it when it's running. Our kitchen is open to our main living area and if we tried to run our old dishwasher after dinner my husband and I would hear it over the TV. We made a point to try to run it after we were going to bed, but because our bedroom is on the other side of the kitchen wall we would STILL hear it. I am no longer lulled to sleep by Darth-dishwasher and it is amazing.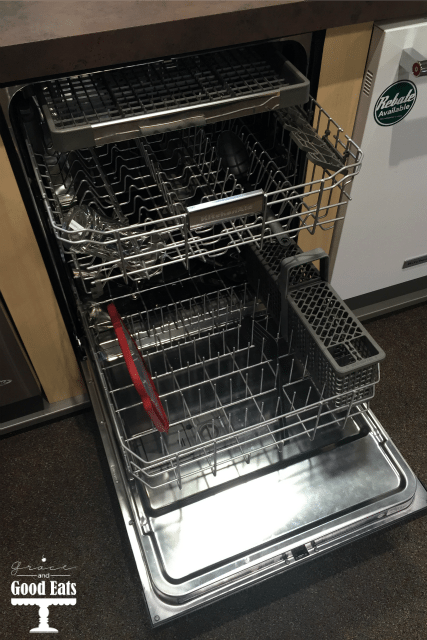 We were able to upgrade to a new sleek, stainless steel finish with an electronic touch interface. It features fold down shelves with stemware holders that provide generous space to hold extra dishes. My husband and I have completely different approaches when it comes to loading the dishes, and I've been known to come in behind him to rearrange things- haha! It was surprising to me how different the layout was between our old dishwasher and the new one, and how much more room we have now to fit things inside. The fold down tines in the bottom rack and the satin glide max rails really do make a huge difference. One of my favorite interior features though is the third rack. Yes- a third rack! There is a small pull out shelf at the very top that is perfect for knives, tall utensils, and those pesky toddler cup lids. I use it all the time for our lunchbox Tupperware lids. Definitely one of those features that you didn't know you needed until you get to experience it, but now I don't think I could ever go back!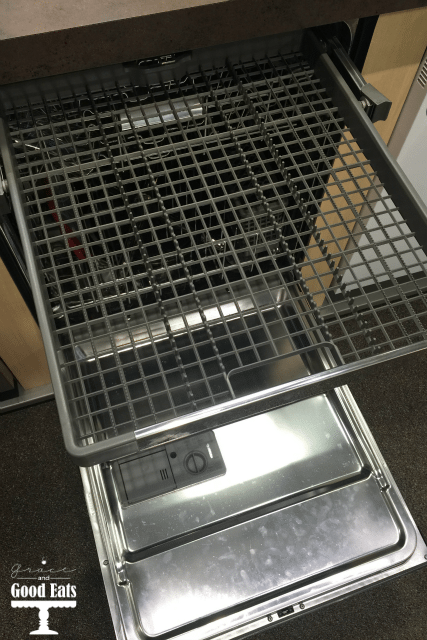 Not only is the KitchenAid Dishwasher quiet and spacious, but it settled a longtime running argument in our marriage: to pre-wash the dishes or not. My husband is team pre-wash and would do such a thorough job that I often couldn't tell if the dishes in the dishwasher were clean or dirty because he did such a good job cleaning them before putting them in. I am team "quick scrape and hope for the best." I asked the KitchenAid expert what was the proper method for loading the dishwasher and got a definitive answer that it is actually better to put them in slightly soiled. Yes- you read that right- just put the dirty dishes in the dishwasher! Not only are you saving water, but by leaving the dishes soiled you give the detergent something to bind to. If you put "clean" dishes into the dishwasher you run the risk of getting scratches or abrasions during the wash cycle because there is nothing to scrub off.
This KitchenAid dishwasher takes it a step further with a ProWash cycle and ProScrub option. The ProWash will determine the ideal cycle for washing dishes based on the soil level and then make real-time adjustments to cycle time and water usage to achieve the best cleaning performance. The ProScrub Option helps eliminate soaking or pre-scrubbing with 40 targeted spray jets that help remove stubborn messes like seared or baked-on foods. This is perfect for large casserole pans that have been sitting around since before dinner!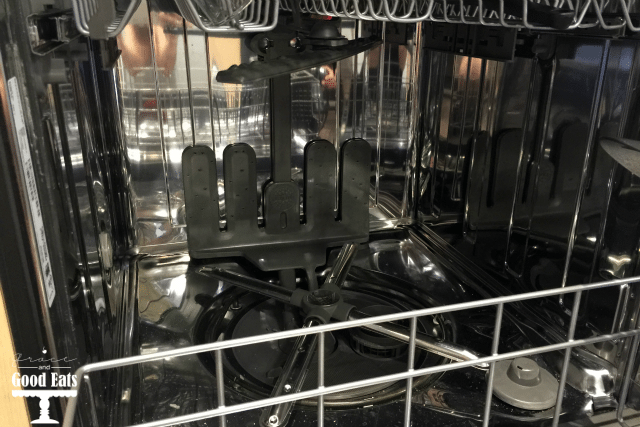 I am all about investing in things that make my life easier or happier and this dishwasher has done both. I didn't know I could feel so passionately about an appliance until I experienced what it was like to have one that meets all of my needs and more.
For the month of October KitchenAid is partnering with the Susan G. Komen Foundation to collaborate on the campaign: 10,000 Cupcakes, One Great Cause! For every cupcake photo shared on Instagram and Twitter, KitchenAid will donate $1 to the Susan G. Komen Foundation to support the fight against breast cancer. Be sure to tag #10000cupcakes and #donate. Get more information on this campaign here.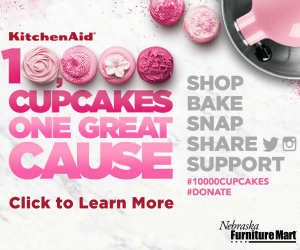 Need a delicious cupcake recipe? Try my Triple Chocolate Skinny Mocha Cupcakes, Champagne Cupcakes, Cheeseburger Cupcakes, or Gingerbread Cupcakes. Or use your favorite recipe or box cake mix with my homemade Chocolate Buttercream Frosting.