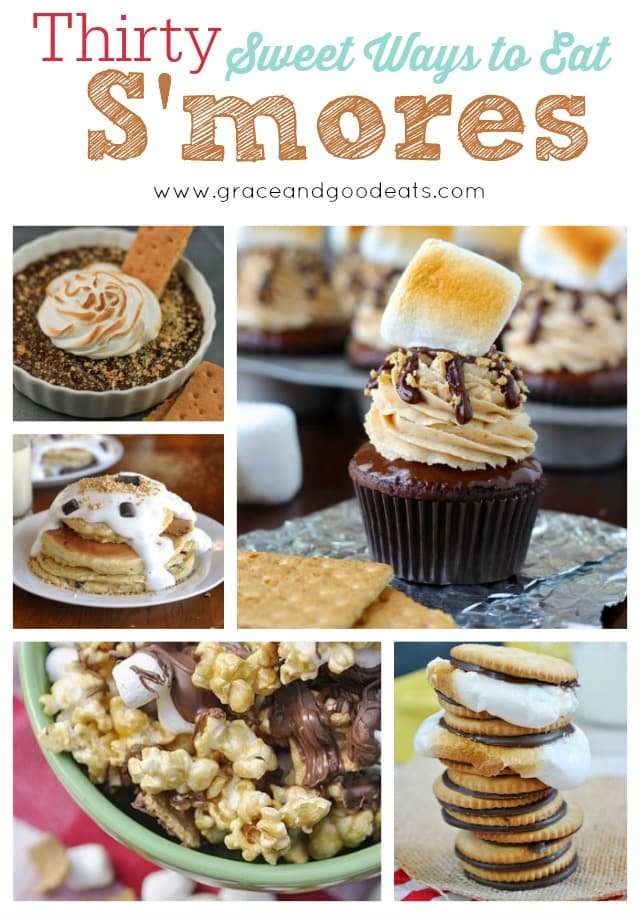 Is it wrong that one of the reasons I was most excited about moving into our new house was that we would have a gas stove again, which meant that I could roast marshmallows indoors?  The house we were renting was all electric… and it was definitely interfering with my s'mores habit.
To celebrate National S'mores Day today I have rounded up 30 of my favorite sweet ways to enjoy this delicious treat.  We eat them most often in their regular form, but I am dying to try some of these variations!
What's your favorite way to eat s'mores?