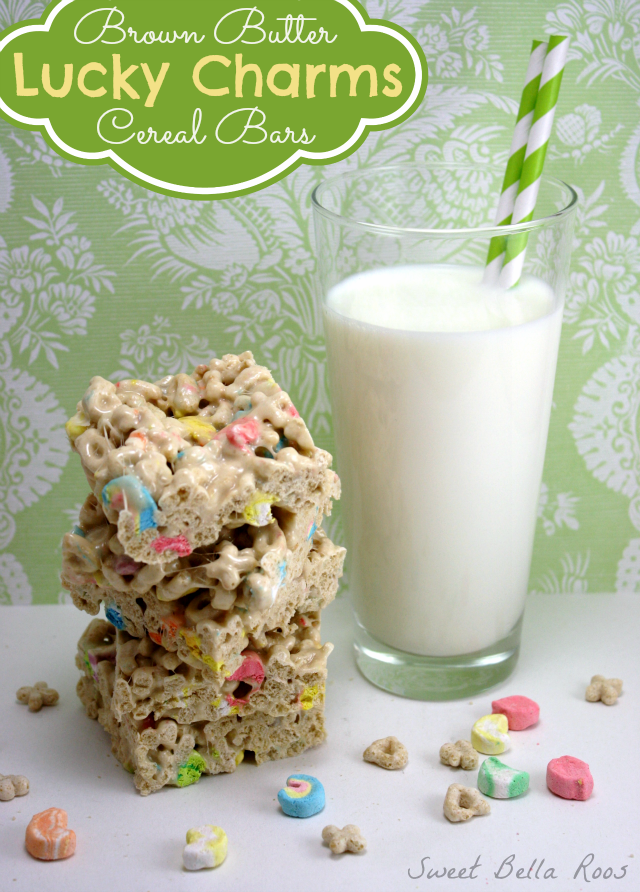 We go through a lot of cereal in our house.  Well, I guess I should say that I go through a lot of cereal.  I used to have a bowl every morning, but lately I've only had time to fill a ziploc bag full on my way out the door.  I also love cereal as a snack in the evening if I am craving something sweet.  For that reason you can usually find me rotating between boxes of Cinnamon Toast Crunch, Captain Crunch, or Lucky Charms.  While my six year old on the other hand prefers Mini Wheats and Crispix… can you believe that?
In the spirit of the upcoming St. Patrick's Day holiday (and because I have too many open boxes of cereal right now) I decided to try making rice krispie treats using Lucky Charms.  I love how they turned out, they aren't quite as crunchy as your normal krispie treat, but the added brown sugar gives them a really nice flavor.  Not to mention, who is going to say no to extra marshmallows?  Hello.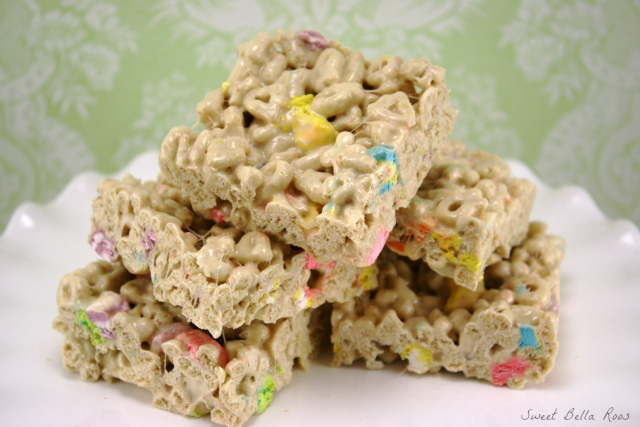 Brown Butter Lucky Charm Cereal Bars
Ingredients
2 tbsp butter
2 tbsp brown sugar
10 oz marshmallows
6 cups Lucky Charms cereal
Instructions
Melt the butter and brown sugar over medium heat.
Add in the marshmallows and stir constantly to prevent sticking or burning.
Once completely melted pour over cereal.
Quickly stir together and pour into prepared greased pan.
Allow to cool and cut into squares.
Store in an air tight container.
Notes
Instead of using a greased pan, I like to line mine with parchment paper. So much easier! You will want to grease the spoon though.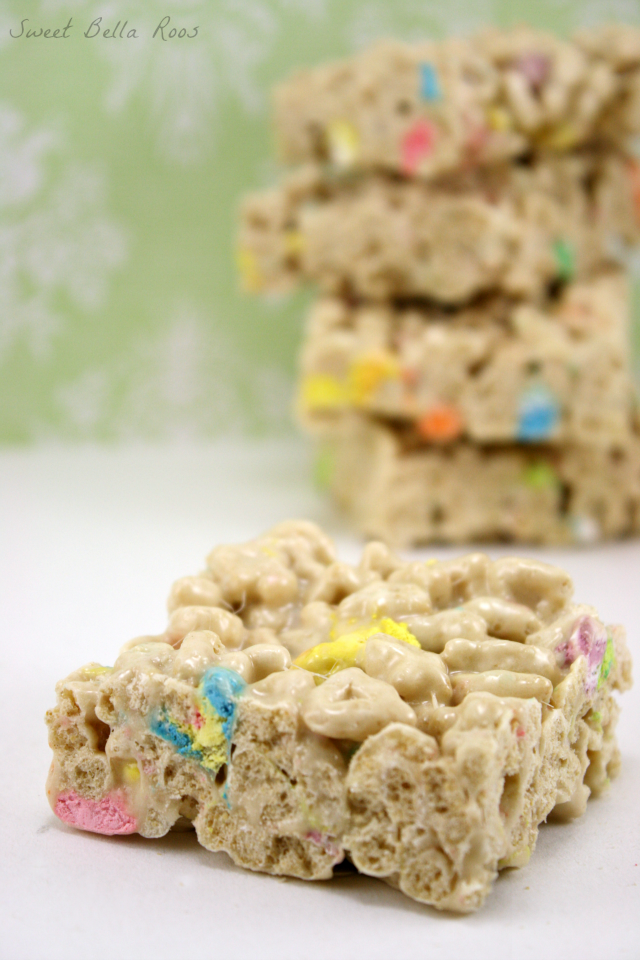 If you are looking for more krispie treat recipes check out my Triple C

hocolate Rice Krispie Treats.